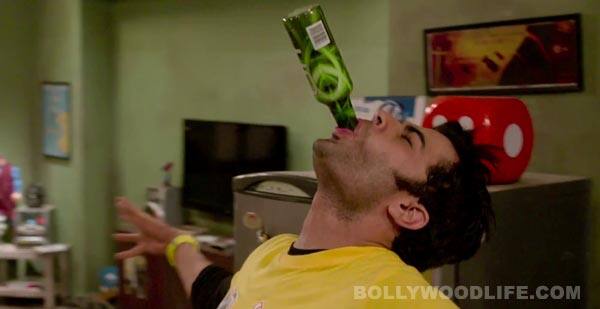 Though the makers of this fun-looking movie claim that they had started working on this project even before Vicky Donor was released, the uncanny resemblances between the two movies are too many to count!
Directed by debutant Saurabh Varma, Mickey Virus a comedy-thriller featuring Manish Paul as a computer hacker named Mickey Arora. This movie will mark the foray of the popular TV host's into the big bad world Bollywood.
Interestingly, the plot of Manish Paul's debut bears an uncanny resemblance to Vicky Donor as both the films have Delhi as the backdrop with the protagonists being good for nothing yet street-smart dudes. While Ayushmann played the charming sperm donor in Shoojit Sircar's movie, Manish will play a vella hacker in Micky Virus. The rom-com also stars Puja Gupta , Manish Chaudhary and a Greek hottie Elli Avram.
The comic thriller revolves around the business of hacking. In the film, the Delhi Police comes across a hacking case and are on a lookout of a computer geek who can help them crack this case. The head of the police team ACP Siddhant (Manish Choudhary), comes across Mickey Arora (Manish Paul), a lazy but street smart hacker. The lazy bum runs a grocery store during the day and creates virus's for anti virus companies in the night. Only Mickey has in him all that it takes to crack this case.
In the promo Manish looks cute, cunning and very promising. Now you take a look at the trailer and tell us if you find it entertaining!