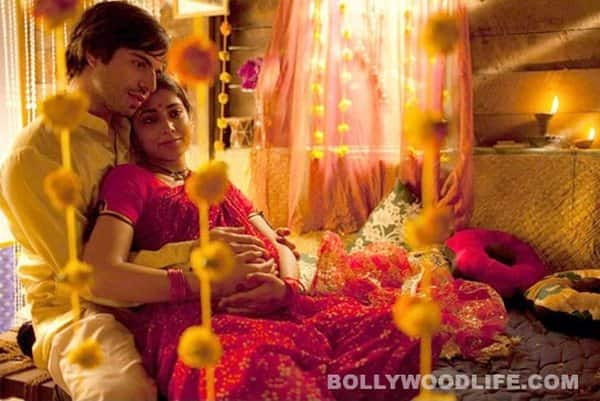 Deepa Mehta's Midnight's Children finally gets an Indian distributor, but the international critics have panned it, says Cineswami
The film version of controversial author Salman Rushdie's Booker of Booker-winning novel Midnight's Children has finally found an Indian distributor. The film was a bit of a poisoned chalice for distributors in India thanks to both Rushdie and its director Deepa Mehta. A fatwa was issued against Rushdie after his 1988 novel The Satanic Verses was deemed to be offensive and blasphemous; and fundamentalists disrupted Deepa Mehta's Varanasi shoot for Water for the same reason. Mehta thumbed her nose at her critics and went ahead and shot Water in Sri Lanka and earned an Oscar nomination for her pains, representing Canada in the foreign language category, not India. Rushdie remains controversy's child, famously cancelling his appearance at the Jaipur Literary Festival earlier this year over security concerns, something that he has addressed in his new memoir Joseph Anton. Both people then are not exactly popular in the country of their birth.
PVR Pictures is the company that has chosen to sip from the chalice, after all the others shied away from it. They will release the film in India a full month after its international release on November 2. Apparently they have grand promotion plans for it and Mehta and Indian stars that feature in the film like Siddharth, Rahul Bose, Shriya Saran, Shabana Azmi, Shahana Goswami and Seema Biswas will be on hand to drum up publicity.
But is it all really worth it? The film's global reviews have been less than enthusiastic. The length appears to be an issue. Hollywood bible Variety says: "At 149 minutes, Deepa Mehta's sprawling, hyper-saturated adaptation of the epic Salman Rushdie classic Midnight's Children feels like too much to take in all at once. Iconic UK newspaper The Guardian opines: "It sheds no fresh light on the material, turns and turns but with no new spin, fails to pepper the source. This is self-defeating faithfulness, which genuflects so far as to insist the audience can't be released for some 148 minutes, and employs actors perfectly cast to the point of blandness." The Hollywood Reporter agrees, saying: "Despite the solid work of cast and crew, the film dawdles and fails to justify its two-and-a-half-hour running time. Midnight… reaches its tender conclusion without ever achieving the emotional or dramatic heft that such an epic tale requires."
All of the above can be dismissed as the ramblings of goras who don't know any better about India or Indian history and culture, but alas no, most desi critics who have seen the film also agree that in the journey from page to screen, the film has been lost in translation.
Midnight's Children's next hurdle is getting a censor certificate. It appears that the film has some unflattering references towards a certain female former prime minister of India and these might have to be excised. Makes complete sense in the world's largest democracy where free speech and freedom of expression is supposedly a constitutional right.
To invoke Cineswami's inner Govinda – It happens only in India.