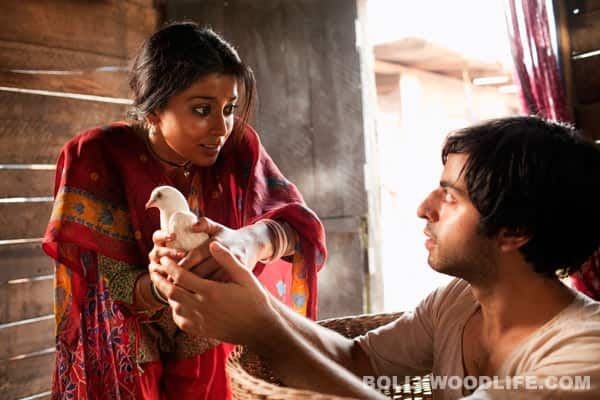 PVR Pictures is bringing the movie based on Salman Rushdie's controversial novel to Indian theatres, and filmmaker Deepa Mehta assures audiences that she has replaced the incorrect Indian map shown in the film
Canada-based Indian filmmaker Deepa Mehta's ambitious project Midnight's Children – big screen adaptation of Salman Rushdie's Booker Prize-winning controversial novel of the same name – is set to hit Indian screens February 1. PVR Pictures is releasing the movie that features actors Anupam Kher, Shabana Azmi, Kulbhushan Kharbanda, Rajat Kapoor, Shriya Saran, Satya Bhabha, Seema Biswas, Shahana Goswami, Siddharth, Ronit Roy, Rahul Bose, Darsheel Safary and Soha Ali Khan.
"Distributing Midnight's Children is a big honour. Deepa is an exceptionally brave filmmaker and Midnight's Children is a very special gem from her. We are absolutely delighted to announce 1st February 2013 as the India release date," said Kamal Gianchandani, President, PVR Pictures.
Earlier, director Mehta received flak for showing former prime minister Indira Gandhi in "poor light" as well as for showing India's map without Jammu and Kashmir in Midnight's Children. But she assures the movie has nothing "historically inaccurate", and that she will make the necessary changes to the map.
The movie, based on controversial author Salman Rushdie's Booker Prize-winning eponymous novel, was recently premiered at the International Film Festival of Kerala (IIFK). After the screening, the state's Cinema Minister KB Ganesh Kumar's estranged father and former Kerala minister R Balakrishna Pillai had said the movie shouldn't have been shown in a Congress-ruled state as it shows Indira Gandhi "in poor light".
But Mehta says there's nothing controversial about it. "There is nothing in the film that is not historically accurate. Otherwise, believe me, the censor board would have not been so generous," said the acclaimed filmmaker, whose movie has been passed with an A-certificate and without any cut. The movie revolves around the national emergency imposed by Indira Gandhi from June 1975 to March 1977.
Mehta clarified, "The film is not just about Mrs. Gandhi. That is just an aspect of what happened. The Emergency is a reality, everyone knows about it. And I don't think she has been portrayed in any other way than accurate."
Ganesh Kumar also stated that he "felt sad when at the end of the film the (incorrect) Indian map was shown", as it was without Kashmir.
But Mehta has assured immediate remedy. "The map of India is a miss. I did not know that, and I wish I had… that when you show a map of India, you have to show Jammu and Kashmir. I had absolutely no idea, so I am going to do that immediately and I have no pain at all that it has to be done. So it is hardly controversial," she said.