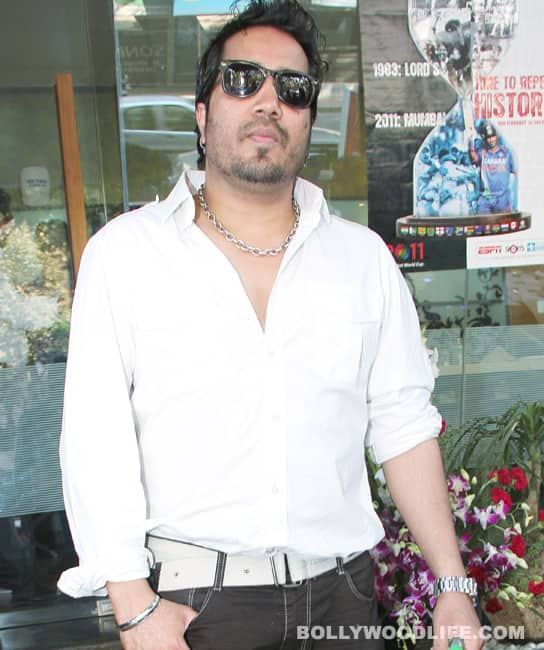 The singer, famous for his music and his smooch with Rakhi Sawant, allegedly tried to hit on Simran Kaur Mundi at a party and was stopped by her boyfriend. But things got ugly soon after…
These days it has become mandatory to have a song sung by Mika in a film in order to have a superhit score. Apparently success isn't doing him any good. Mika is known for his brash 'Jat' behavior and has got on the wrong side of law in the past too. He has allegedly been involved in a hit-and-run case and the Rakhi Sawant kiss earned him notoriety overnight. It has been a long time since all that happened, but the singer hasn't mended his ways. We heard that at a party a few days ago, Mika spotted the pretty and petite Simran Kaur Mundi and fell for her. He allegedly made advances towards her, but she wasn't interested in him. Apparently she is dating her Jo Hum Chahein co-star Sunny Gill, who was also present at the venue.
Things got ugly when Sunny butted in to help Simran. A snubbed Mika along with his friends allegedly attacked Sunny and fists started flying. Cricketer Sreesanth who was also present at the party intervened and finally good sense prevailed.  A stressed out Simran claims that she doesn't even know Mika. A friend introduced him to her at the party. She also alleged that immediately after that he started misbehaving with her. She believes that when she warded off his attempts to get close to her, he must have got angry and that's why he lashed out.
Wethinks it is high time Mika got his act together, or else he could ruin his singing career with his bad behaviour. And we would hate to have that happen!
ALSO READ: Rakhi Sawant furious with Kangna Ranaut over Mika kiss controversy