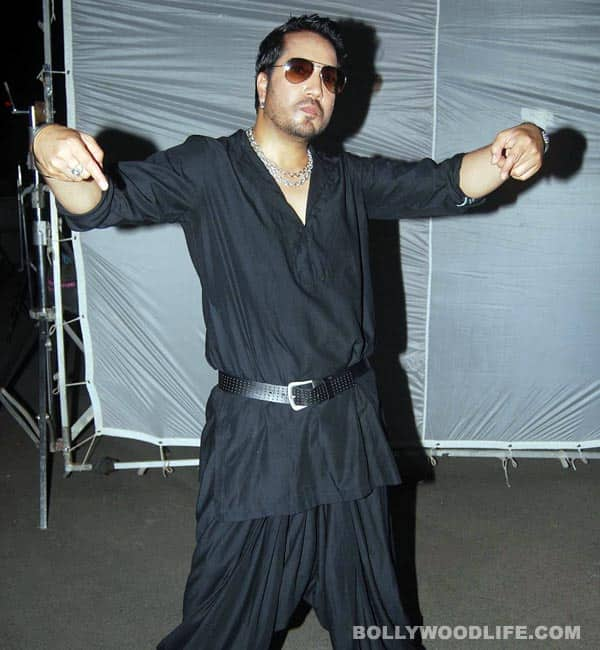 If you don't believe us, then listen to the singer's debut song – Saawan mein lag gayi aag!
A supremely talented singer from the soils of Punjab, Mika Singh ventured into Bollywood through his debut Indi-pop album, Saawan mein lag gayi aag, featuring its hit title track, and never looked back! Today, he's one of the busiest and most popular singers of B-town. From Akshay Kumar to Ajay Devgn and Shahid Kapoor to John Abraham, Daler Mehndi's younger brother has sung for every A-list star. As the prince of Punjabi pop celebrates his birthday today, we translate the lyrics of a few of his career's best songs without bothering much about the meaning which got lost in translation!
Saawan mein lag gayi aag, ke dil mera haan…
Monsoon in hit gone fire that heart mine yes…
Mauja hi mauja sham savere hun mauja hi mauja
Enjoy only enjoy evening morning hun enjoy only enjoy
Oh meri jaan O meri jaan, mereko majnu banakar, kahaa chal di, kahaa chal di… pyaar ki pungi baja kar
Oh my life, O my life, me lover make, where walking, where walking… love's pungi play do
Punjabiyaan di battery charge rehndi hai, chauvee ghante ho chauvee ghante
Punjabis battery charge always is, 24 hours ho 24 hours
Dekha jo tujhe yaar, dil mein baji guitar
Saw then you friend, heart in play guitar
Duniya chale pichaadi toh main chalu agaadi – Chintaa ta chita chita
World walks back then I walk front – Chinta ta chita chita
Rani tu main raja
Queen you I King
Long drive pe chal
Lamba drive on walk
Aala re aala Manya aala, dil ke shehar mein apun ka bolbala
Come re come Manya come, heart's city in ours rule
Truly, Singh is King, and as he turns 36 today, we hope the terrific singer continues to entertain us in the years to come with many more chartbusters.