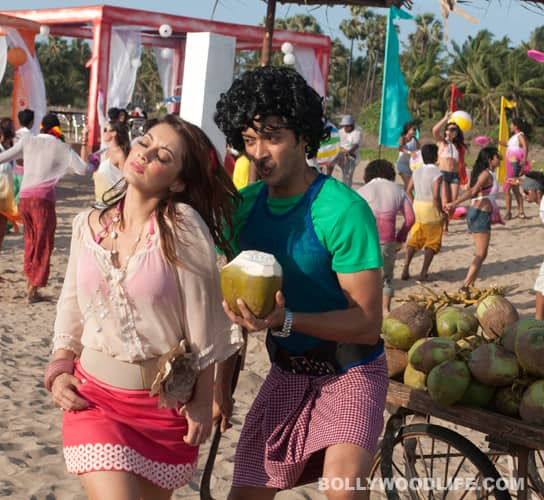 Shreyas Talpade and Minissha Lamba play a prank on the cast and crew of Hum Tum Shahbana
According to sources, Shreyas and Minissha got along like a house on fire while shooting and often pulled off pranks on the team! One of the scenes involved the duo to be jet setting on a speed boat on the beach and Shreyas initially told the crew he didn't know how to use one.
So the crew were quite apprehensive about going ahead with the scene, but nevertheless they continued, after a few rounds on the waves, Director Sagar yelled cut, but Shreyas continued riding the boat and sped away with Minissha.  Given the fact that Shreyas had conveyed his fears about speedboats, the entire crew including Tusshar Kapoor was tense and sent out search parties for the duo, fearing the worst. But after some time, Shreyas came back with Minissha grinning wide! Apparently he has always been good at water sports and this was just a prank.  Needless to say that the crew was quite relieved and had a laugh on the totally unexpected prank.