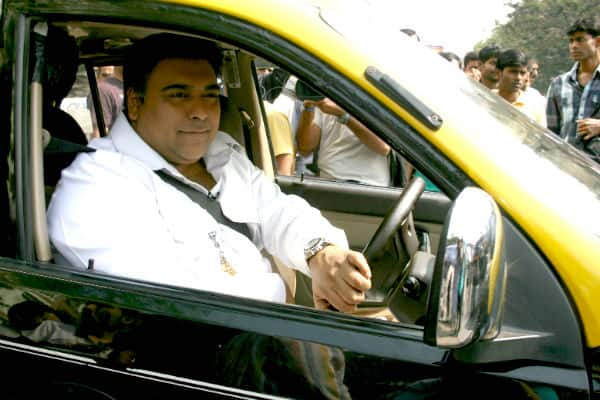 skip advertisement
In his vow to help Kiran Sharma – the widow of a taxi driver, the Bade Acche Lagte Hain actor breaks traffic rules
It's not easy for superstars to leave all their luxury and live the life of a common man, especially if they've never experienced it.
Ever since luck struck in favour of Ram Kapoor, the man has only traveled in luxury cars with AC on full blast and no pollution. One day in the life of Kiran Sharma's late husband, the portly man probably has sworn off public transport forever. Giggle…giggle
Ram Kapoor turned taxi driver to financially aid Kirran Sharma and her daughter Arzoo on Mission Sapne. The actor accepted the challenge and took to the streets of Mumbai. During his mission, a police officer caught Ram for driving without license. The passenger in Ram's cab tried to explain it to the officer, but our cop dude did not relent. And Ram was forced to pay a fine. Guess he really couldn't leave the actor without a fine, with so many cameras rolling.
While we think that was an unfortunate incident, somehow at the back of our mind, we are forced to wonder if it was all fixed. While the fine was deducted from Ram's total money earned that day, the BALH actor promised Kirran that on his behalf he would add the same amount the channel is giving her to the contribution.
Looks like the Humshakals actor truly made Kirran and Arzoo's life better. Watch the video of Ram as a taxi driver and tell us what you think BollywoodLifers.