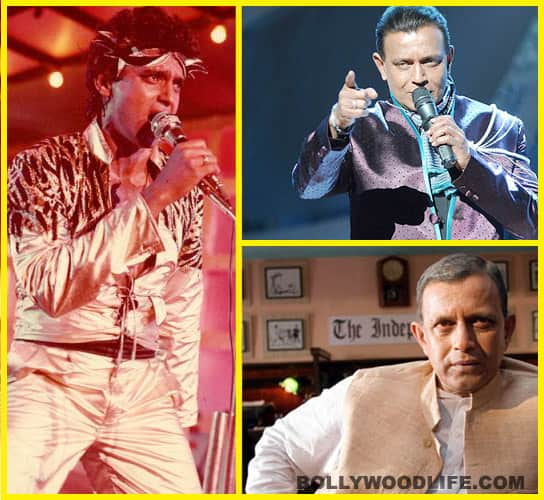 It must be true when someone said that age doesn't matter. Veteran actor Mithun Chakraborty continues to entertain and work his charm on people. In high spirits as usual, the disco dancer of Bollywood talks movies, personal favourites, likes, dislikes and everything that would make his fans grin from ear to ear
It would be a crime to not talk about dancing with Mithunda. His signature moves are still copied by people and very few seem to get them right. "The dancing scenario has changed and one has to change with the times. In our times, it was disco, and then came hip hop, lyrical hip hop, contemporary, b-boying and now we are back to salsa and jive, which was again quite popular in olden times. I've always loved dancing, no matter what kind it is," he says.
Last seen in Golmaal 3, very sportingly taking a dig at himself by doing a spoof on Disco Dancer (his 1982 hit movie), the actor talks about the amount of fun he had while shooting for the film. "Golmaal was great, I enjoyed each and every moment of it. No one was spared on the sets; every single person has been bullied. Arshad (Warsi) is extremely naughty and don't underestimate Rohit (Shetty), he looks quiet but he's the biggest prankster of all," he reminisces.
Talking about humour, he adds, "My all-time favourite comedian is Jagdeep. I am also fond of Johnny Lever. Basically I've always been very mischievous, but with age now I try to act as if I've mellowed down (laughs), so the humour comes naturally and it reflects on screen."
His signature line 'Kya baat' on the reality show Dance India Dance has gained a lot of popularity across. Was it one of those marketing strategies or TRP increasing PR moves? Let's hear it from the horse's mouth. "I didn't realise it, and it suddenly spread like wild fire. I just started saying it casually and today you see everyone saying it right from a grown up to a child."
Going back, the actor talks about co-stars he enjoyed working with the most. "I have worked the maximum with Padmini Kolhapure and Ranjeeta. Both of them have been very good friends and my lucky charm. Ranjeeta gave me stardom and Padmini gave me superstardom, so I am very touchy about both," he signs off.