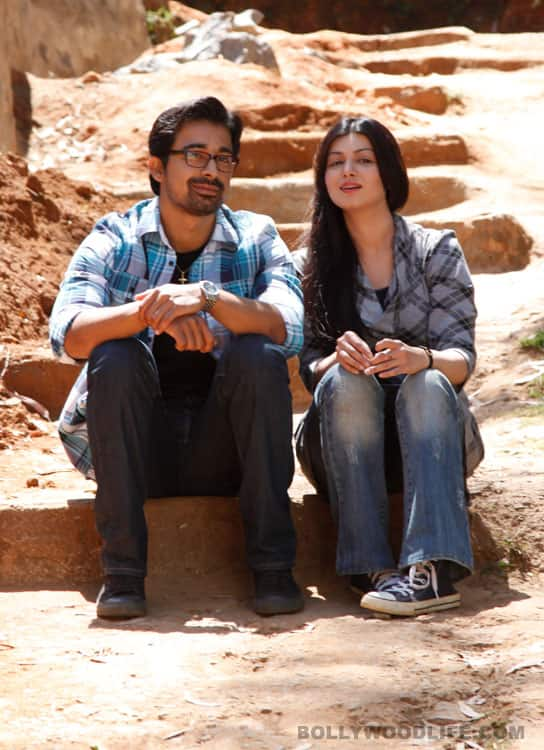 Nagesh Kukunoor's film is so bad that it makes brainless comedies like Rascals look good
Mod is one of those rare films which are filled with so many flaws and glitches that you may just not know where to begin.One of the primary flaws which stood out like a sore thumb was that the director, Nagesh Kukunoor wants us to believe that his film is set in a north Indian hill-station, Ganga or Khushpur, but shows Tamil Nadu's license plates on vehicles. The film is set in some neverland inhabited by about a handful of people who are happy and satisfied going on with their boring lives with no higher aspirations. Ayesha Takia plays the role of a watch-repair girl who doubles up as a waitress later in the day and is in search for real love. Her dad (played by Raghuveer Yadav) is an alcoholic and hence is always seen sleeping on the stairs outside his own house as Ayesha won't let him in. One fine day Rannvijay Singh Singha who plays a schizophrenic stalker in the film, shows up at her door. There is a parallel track of a fat guy in the village who is in love with Ayesha, to whom she owes about ten lakh rupees and has to return somehow, someday. A third track running in the film shows a real estate development company that wants to take over the village and is willing to handout the villagers five times worth their land but Tanvi Azmi who runs a little restaurant is against it. She flags off a half-baked 'Simon Go Back' kinda movement, but it fizzles out.
The interval point arrives and you feel a ray of hope but you are let down when Rannvijay's character, who is oscillating between two personalities – Andy and Abhay comes out as the most outrageously hilarious comedy sequence (unintentional) in recent times. The climax will make your jaw drop, not because it is that good but for its mammoth stupidity. Don't watch this film, even if someone pays you to. This movie should be compulsorily watched by all the rejected MTV Roadies contestants, it will redeem their lives for good.
ALSO READ