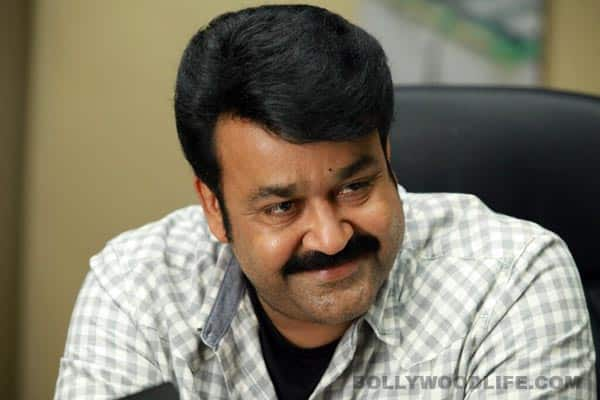 The Malayalam superstar turns 53 today
Born on May 21, 1960, Malayalam superstar Mohanlal aka Mohan Lal celebrates his birthday today. At 53, he still outruns much younger actors with ease, thanks entirely his superb acting skills.
Mohanlal is an institution when it comes to acting and still makes it all look so effortless. A believer in destiny, he's often said that he has simply gone with the flow and whatever success that came his way was merely meant to be. He certainly brings an intellectual understanding to his roles, which lets him play them with complete conviction.
His very first film that released, Manjil Virinja Pookkal by Fazil was a major hit and he went on to work with masters such as Hariharan, G Aravindan and MT Vasudevan Nair. Mohanlal was prolific in the mid-80s, working on award-winning films like T. P. Balagopalan M.A.. This was also the time when he experimented the most, choosing offbeat films like Thoovanathumbikal by Padmarajan. Some of his best performances followed in Kireedam and Varavelpu.
Mohanlal went all commercial for a spell after this with His Highness Abdullah and Kilukkam – both were box office successes. The 1990s saw him in classics like Kala Pani and Vanaprastham (in which he played a Kathakali dancer to perfection), winning his second National Award.
The early 2000s were probably not his most creative spell as Mohanlal chose roles in which he was larger-than-life hero, quite unlike the poignant roles of before. But this was only a passing phase and he swung back with superb performances in the Bollywood hit Company, Blessy's heart-rending Thanmathra in which he played an Alzheimer's patient and, later, Paradesi which won him yet another Kerala State Award.
In 2009, Mohanlal appeared in Unnaipol Oruvan with Tamil superstar Kamal Haasan. Mohanlal's earlier memorable Tamil film had been Mani Ratnam's Iruvar.
Also a producer and playback singer, Mohanlal's career is in full swing. This year, he has Red Wine and Ladies and Gentlemen in Malayalam and in Tamil he features in Vijay's upcoming Jilla.
Here's wishing the superb actor a very happy birthday!