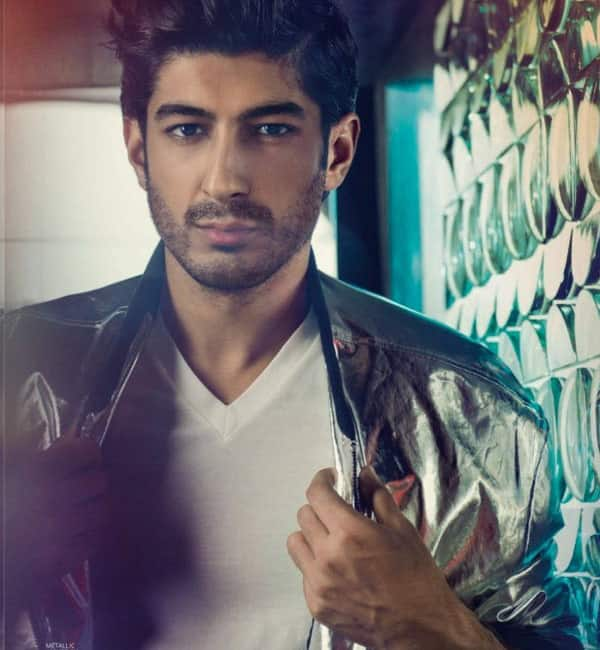 Belonging to a filmi family, this newcomer's entry into Bollywood was no cake walk. At least that's what he suggests
Ready to make a grand debut with Fugly, the actor hopes that their film will win the audiences on its own. Here's BollywoodLife in a tête-à-tête with Mohit Marwah…
Fugly is your debut and your cousin Harshvardhan will be making his next year with Mirza Sahibaan. Comparisons will be made, so is there any sense of competition?
Every two years, there has been someone coming. First it was Sonam, and then Arjun, now me and it will be Harsh next year. It's a very good thing that we have so many of us here and I hope we get a chance to come together for a film, like there are certain directors who like to make ensemble films so it will be great to do that. Coming back to your question, Sonam and Arjun have already made their mark and all of us have very distinct personalities. My film is coming out tomorrow and I will carve my journey hereon, same goes for Harsh next year. So, there is no sense of competition as such with family.
You said you don't face any competition with family. What about the industry on the whole? Is there anyone you see yourself competing with?
My film hasn't come out yet so I don't know where I stand. But tomorrow when my film releases and if I'm not compared to a correct crop of actors, I will feel I've gone wrong somewhere because I think comparison is important and competition is healthy as it makes you work harder and gets the best out of you.
In one of your interviews you claimed that you have gone through a string of auditions and are a self made man despite coming from a well known filmi family. Why did you choose this road?
Well, I still wouldn't call myself self-made because my film hasn't released yet. Maybe I'm a wannabe self-made man. But yes, I did bag the role by going through a number of auditions. I think that's the way every actor should go about it, audition for the role, and win it and come back home. The struggle was tough even for someone like me, who comes from a filmi background. If you get it easy in the beginning then I feel you never get used to working hard in the future. So I feel if you get it the hard way right at the beginning, working hard becomes your second nature thereon.
Salman Khan and Akshay Kumar are promoting it as well. Would you like to share screen space with them in the future?
Yes, definitely they are big and have put the film on the map for everyone to notice. But honestly speaking the USP of the film is not them, but the social message within the film and the topic we are covering.
 Is there any director you would like to work with in the future?
I would really like to work with Anurag Kashyap. I know Kiara would love to work for Karan Johar and Arfi wants to work with Hansal Mehta and Rajkumar Hirani. There are many others like Anurag Basu, Vishal Bhardwaj etc. Basically we are greedy people who want to work with every director possible.