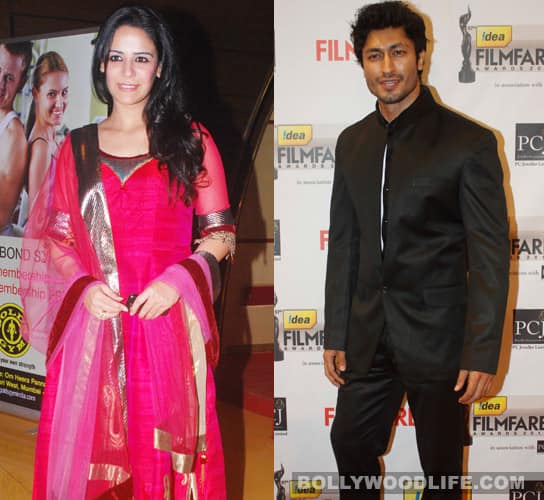 The Kya Hua Tera Vaada actor's beau confirmed that they are indeed dating each other
Mona Singh is one lucky gal. It didn't work out for her and Karan Oberoi, but she has now moved on and found love in Vidyut Jamwal. The Force villain admitted in an interview recently that he is indeed dating Mona. He also said that they have been trying to keep it quiet till now as they didn't want the resultant media publicity to adversely affect Mona's family. Cho chweet, you say? Vidyut also claimed that it was not the only reason. He wants to make an identity for himself in Bollywood, be known as Vidyut Jamwal instead of only as 'Mona Singh's boyfriend'. That's another reason he has not talked about his personal life in public, even though his family and friends know that they are dating each other.
Understandable, but Vidyut should realise that he made his mark a long time back, when Force hit the screens. So much so that soon after that gossipmongers got interested in his personal life and found Mona. The rumours didn't start the other way around even though Mona has a fan following of her own. And he says he didn't want to make Mona's family uncomfortable with gossip. So does he think they'll be more comfortable reading his actual statement than they would have been reading idle speculation? That logic just escapes us. Anyway, we wish things stay lovey dovey for Vidyut and Mona.
 ALSO READ: Mona Singh: It's time for old actors to take control again