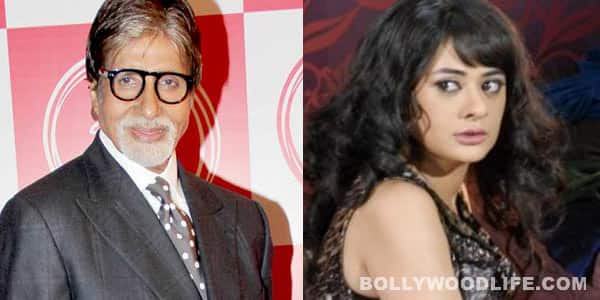 The Yudh actor talks about her comeback on the small screen and of her equation with Big B
Mona Vasu, who returns to TV with Yudh, talks about her experience of working with Amitabh Bachchan, playing a woman with lesbian tendencies and more.
You have been missing in action for almost two years since Parichay..
I have been exploring various things – I did an independent film called Maajhi, acted in the play Two To Tango, Three To Jive and was writing for TV. When I was approached for Yudh, it was hard to say no – I was getting an opportunity of working with Amitabh Bachchan and Anurag Kashyap! That's the reason I took this up. If you really want to pick your shows wisely you need to take your time.
Apart from Bachchan's presence, what was it about the that appealed to you?
It is something that I have not done before. It's a very interesting character, Mona is the head of media relations of a construction company owned and run by Amitji. She's this young, sprightly, self-made woman who's a go-getter. The track is also interesting, about her personal life getting muddled with professional issues and how she has to sail through the situation. She has to make certain choices which many not be right but are necessary. There are a lot of shades to her character.
Would you say it is your most challenging role so far?
I wouldn't exactly say that because every character I have done had its own challenges. But this character a bi-curio streak – she is kind of exploring her sexuality (leaning towards lesbianism), something I have not done before. You have to totally orient your mind in that direction. That was definitely challenging. And it will be first time that the Indian audience will be exposed to this aspect in a Hindi TV serial.
How was your first day of shooting with Bachchan?
My first day of the serial was a scene with Bachchan. It was funny and embarrassing for me. I had this huge ugly pimple on my upper lip and I was like, no dude, this is not done! However, I doubt if Amitji even noticed it. Apart from that I was very excited. The earlier night I had dreamt that I was shooting with him! My first shot was an office scene and I was telling him about some trouble with a flyover. It was an amazing experience working with him. Amitji is full of enthusiasm, has a great sense of humour and is truly inspiring. He would rehearse with us like any other actor – one can learn a lot from him.
How would you look at your journey on TV?
I am pretty glad with my growth as an actor. I tried to make every character different. When I did my first serial Mili, I was really naive. I had loads of fun and was very close to the team. I played a tomboyish character, very upfront and bindaas. In my next show Radha Ki Betiyan, I was a very feminine, pretty-looking, innocent small-town girl trying to making it big. Then I did Iss Jungle Se Mujhe Bachao, which I won and thank God for that because bahut mehnat ki thi. I had eaten all sorts of things, including insects! In Parichay, my character had grey shades and in the end became negative. I played the bitch and had fun doing it. I think I am closest to that character! (laughs).
What changes have you seen in the TV scenario?
I am very happy with the format of finite series. That way we can safeguard our creativity. With endless soaps everyone is drained out. With shows that have a limited number of episodes you get more options. And if it clicks with the audience, you can come back with a second season.