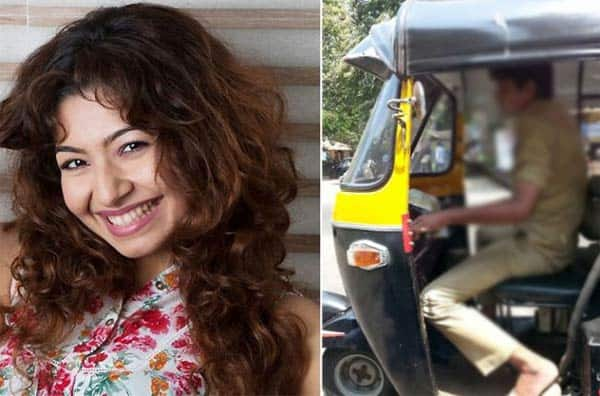 The petite actor acted smart and proved to be brave at heart. Read on to know the full incident…
Monaz Mevawala, best remembered for her role in the episodic crime-based TV series—Savdhaan India, had a freakish encounter while traveling for the shoot. The actor was in for a bout of indecent behaviour from an auto rickshaw driver. Grapevine has it that the actor was leached at and abused on her way to a shoot at the Film City by an unknown auto rickshaw driver, which proved to be her worst nightmare.
Talking to a leading daily Monaz narrated the story, "I was traveling to Filmcity and had to stop at a traffic signal. While I was waiting for the signal to turn green, I saw the auto rickshaw driver staring at me. I initially ignored him but he refused to stop staring. He started following me soon and started driving at the same pace at what I was. So I had no option but to speed up but when I did that, he got agitated and started ramming my car with his rickshaw. While he was doing this, the headlight of his auto rickshaw broke. This enraged him and he stopped my car and started hurling abuses at me. I was shocked to see this happening."
It was good to hear that nothing happened to the heroine and it was her presence of mind that saved her. She also managed to get the auto rickshaw driver reprimanded for his indecent behaviour. Talking to a leading daily she said, "While all this was happening, I didn't get down from my car. Had I got out of my car, the rickshaw driver would have hit me. I just locked my car and clicked some pictures and video for identity purpose. I am lucky that good sense prevailed and I did that. Later, I got a complaint registered against him and now he's behind bars."
Many of us keep hearing about such incidents but we never think about as to what we would do if it happens to us. So here is some firsthand gyan from the actor, "I would like to request all the ladies to smartly handle the problem and not get down from their cars when something like this kind happens. Try to click pictures or try to do something which is the need of the hour. Don't get scared or bow down in front of such people."
Wethinks Monaz did a very brave and smart thing and other ladies should also learn from this incident. What do you say BollywoodLifers?