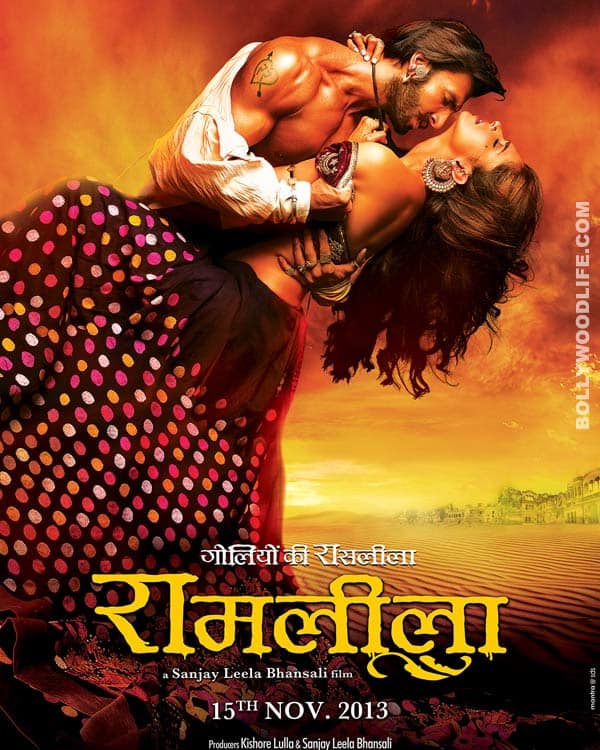 Seems like the much awaited movie, is controversy's favourite child after all. Read on to know why is the Ranveer-Deepika starrer in trouble again…
Sanjay Leela Bhansali's Ram-Leela has locked horns with another state government this time. In a petition against the name of the Ranveer Singh-Deepika Padukone starrer- Goliyon Ki Raasleela Ram-Leela, Uttar Pradesh chief minister Akhilesh Yadav received a petition from social activist Urvashi Sharma.
"I have urged the chief minister to intervene on behalf of the people of the state and request the producers of the film to delete Ram-Leela from the title of the film and change it to only Goliyon Ki Raasleela," Sharma told in an interview.
The movie which is to be released on November 15, might find itself in deep trouble if the petition is taken seriously. The reason behind this petition was discovered the title is an offence to the Hindu community. "This matter is related to the sentiments of lakhs of people of the state and the word Ram-Leela is contrary to the content of the film as shown in the promotional advertisement," added Sharma. "I have watched one of the promos of the film on YouTube and while watching the clip, many objectionable dialogues and scenes were noticed by me which, according to me as a social activist, are not only vulgar, rude, offensive and crude but degrade the religious feeling of the Hindus," she further added.
Urvashi Sharma has also gone ahead and asked Central Board of Fim Certification to not give permission for the movie to release unless the name of the movie is altered. The petition to the chief minister states that the film "was affecting the sentiments of the public on account of its wrongful title for the reason that the title has been derived from dramatic enactment of the life of Lord Rama, which cannot be used by the kind of film."