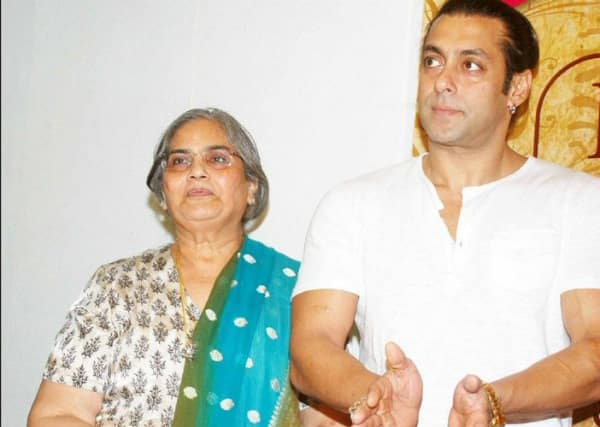 skip advertisement
It's Mother's Day and BollywoodLife lists the Mamma's boys of B-town
It's that time of the year when we show some love for the women in our lives who do so much and ask for so little in return. We are talking about Moms. But then there are some children specially the boys, who do not need Mother's Day to acknowledge all the love and affection given to them by their beloved mommies. That's because they are emotionally attached to their mothers since the beginning and will continue to be forever and ever. And our Bollywood stars are no different. On this Mother's Day, BollywoodLife brings you a list of the Momma's Boys of Bollywood…
Ranbir Kapoor – The Kapoor lad has no qualms on being tagged as a momma's boy. We all know that he shares a special relationship with his mother, Neetu Singh. To an extent that that he parted ways with Deepika Padukone just because his mommy did not approve of her.
Salman Khan – He may have a Dabangg image but this man is quite a softie from within. He is 47, yet he lives next door to his mother and swears by her cooking. The Jai Ho actor has also admitted that he would want to spend the rest of his life with a woman who gives up everything and takes care of him, just like his mom. Well, now we know why he's still single.
Hrithik Roshan – The Krrish 3 actor surely knows how to make her mother, Pinky Roshan feel special. Many of you might know this, but Roshan Jr and his mom workout together in the gym. Yes, you read that right! And he thinks that the unconditional love that a mum gives can never come from any other relationship. Well, we couldn't agree more.
Karan Johar – KJo is is known for his wit, humour and his loyalty to Shahrukh Khan. However, like many boys from B-town, he is also quite close to his mother, Hiroo Johar. The Koffee with Karan host has admitted that his mother is his soul mate.
Aamir Khan – The Dhoom 3 actor had quite busy 2013, but he managed to take some time out from his choc-a-bloc schedule and went for the holy pilgrimage, along with her mother. The perfectionist Khan is always happy to spend time with her especially during festivals.