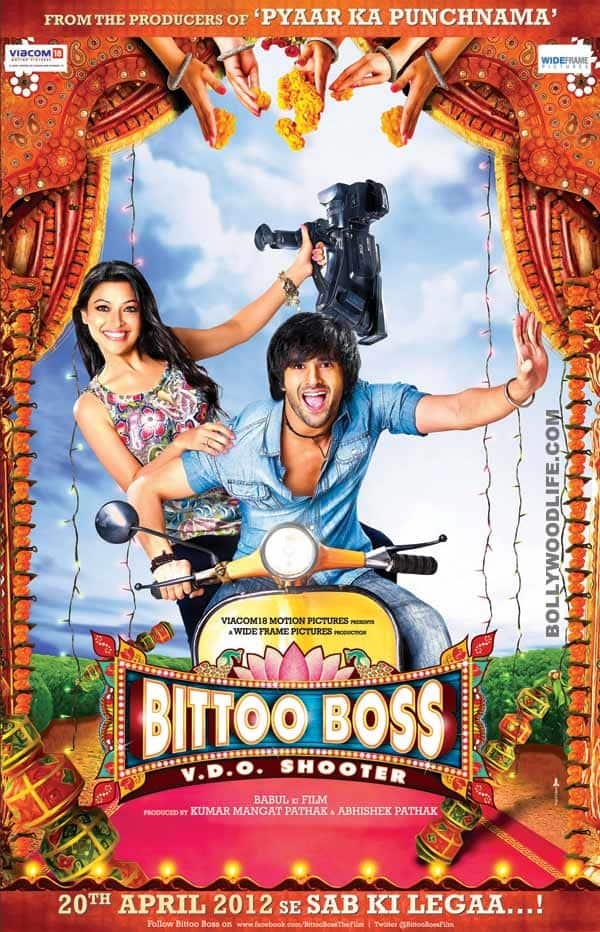 Is it a love story, a movie with a social message or a fun-filled saga on camera angles? Well, none of those. Yet it gives the impression of being all that and more. But don't let those confusing scenes fool you, dear readers. In the end it's just the story of a guy called Bittoo Boss
Bittoo (Pulkit Samrat) is a 'video shooter' who is passionate about capturing the right 'motion' in all his photos. The movie begins with a shaadi and people running around in colorful clothes. Our camera man – not the groom – is the star of such events. You get the impression that people in the town carry out rituals and parties only to look good on video. And Bittoo makes sure that it happens. But this video shooter wants to make it big in life.
Bittoo is assisted by a video editor called Vermaji who is hooked to blue films recorded on the sly. According to him, it's the best possible way to make quick money. He tries to convince our cameraman to try his hand at it, but bhola bhala Bittoo is adamant. He doesn't believe in making money through such dingy means.
Then comes Mrinalini (Amita Pathak)– the daughter of a rich Punjabi – who catches Bittoo's attention. This lady is oblivious to Bittoo's existence and considers him to be a ganwaar. But then things change. Mrinalini watches a marriage recording shot by Bittoo and falls in love with him. Now she wants Bittoo to be a big man and decides to knock some business sense into him. But alas! The video shooter is insulted by a television honcho who happens to be Mrinalini's acquaintance. After a fight, Bittoo decides to take Vermaji's advice and earn some bucks just to show the world and Mrinalini that he can be a big man too.
Now if you think this is a love story, you're so wrong! The tale after this concentrates on the inner turmoil of Bittoo's life; the video recorder sets his hidden cameras in hotel rooms in hope of capturing naughty scenes. But his camera finds everything but sex. There's a teenage love story gone wrong, families with kids who concentrate on little apart from changing diapers, a rich man who sleeps on dollars, and a bunch of guys who drink, smoke and create ruckus. All these make you wonder if Bittoo will ever get a chance to shoot a real couple on the sly. He does, but then the proverbial conscience thing happens and he decides he will not take that route. The story brings on more clichéd twists and turns that make you groan.
Pulkit Samrat's acting skills are commendable. He convincingly plays the character of a rustic cameraman from a small town. Amita Pathak is a disappointment, with just a couple of expressions that she can showcase. Other characters like those of Vermaji and Bittoo's assistant offer fleeting comic relief. The glitch is that the second half of Bittoo Boss comprises of many turns, all so clichéd that you start dreading them.
So in case you have nothing else to do, watch Bittoo Boss, but only for Pulkit Samrat's performance. 'Coz he is the only boss here.