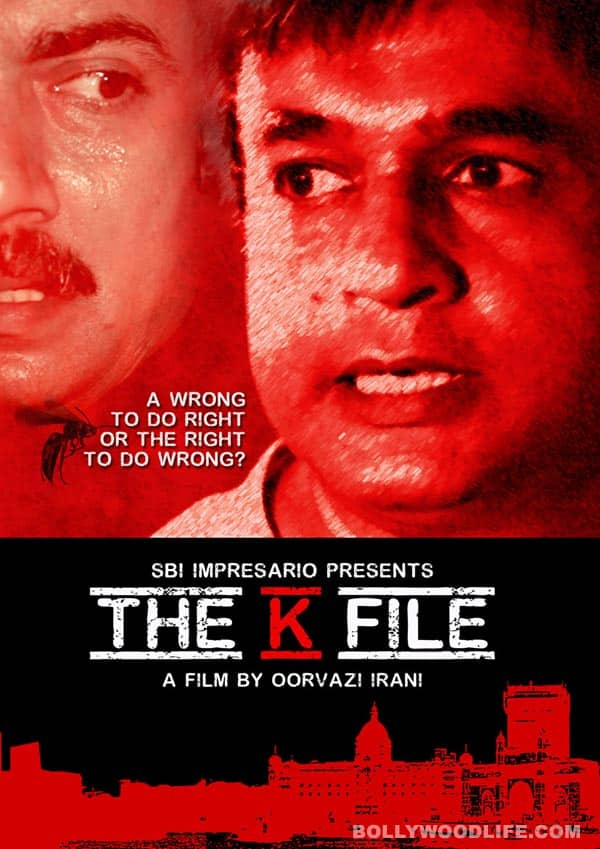 A 10-minute short film that has been released online attempts to provide an answer to the socio-political dilemma that has haunted India since the 26/11 Mumbai terror attacks
It's been over three years since ten young men from a neighbouring country (Pakistan) entered Mumbai in broad daylight and went on a two-day killing spree through the city. While the inhabitants of the financial capital of India have managed to go back to their routines after 26/11, the Indian judiciary and government still wonders what to do with the sole surviving terrorist, Mohammed Ajmal Kasab, who is said to have killed over 100 people.
Filmmaker and film educationist Oovazi Irani's fictionalised short film The K File – written by Farrukh Dhondy and produced by Sohrab Irani – starts from this controversial point in reel life. The ten-minute short begins with a home minister (played by Gujarati theater actor and model Tushar Ishwar) wanting to hang terrorist Asab (played by Sanjay Nath, who has acted in films like Paathshala and Chance Pe Dance and TV's Crime Patrol, Bandini and Khotte Sikkey) for the terror attacks in his city. But the minister has to deal with a political dilemma. He also knows his decision to hang the culprit will invite a lot of controversy and affect his Muslim vote bank. So for months he grapples with himself for a solution, and eventually finds a way to deal with Asab's case.
Director Oorvazi, inspired by Iranian cinema, braves to find a solution to a real life situation by merging fact with fiction and she is successful to an extent. Whether it's the right way or the wrong way to reach a conclusion is debatable. But the film's end definitely echoes thoughts of all those awaiting the rightful punishment for real-life terrorist Kasab for his horrific act.
Sound and music designer Ayan De's haunting background score brings in the pathos required for the socio-political drama and cinematographer Martin Xavier's use of red, black and white in the visuals complements the mood of the story. Both actors – Sanjay as the terrorist, and Tushar as the minister – seem comfortable playing their respective parts.
Oorvazi Irani's screen adaptation of Farrukh Dhondy's script The K File is a daring take on the controversial situation.