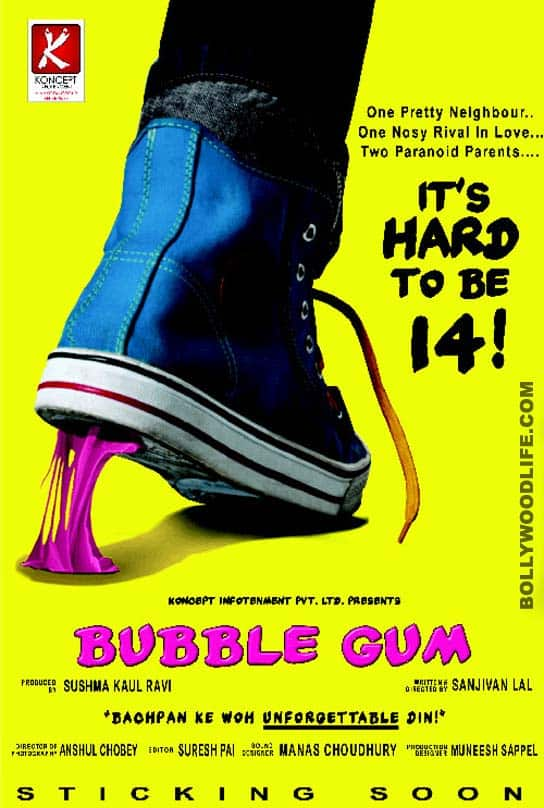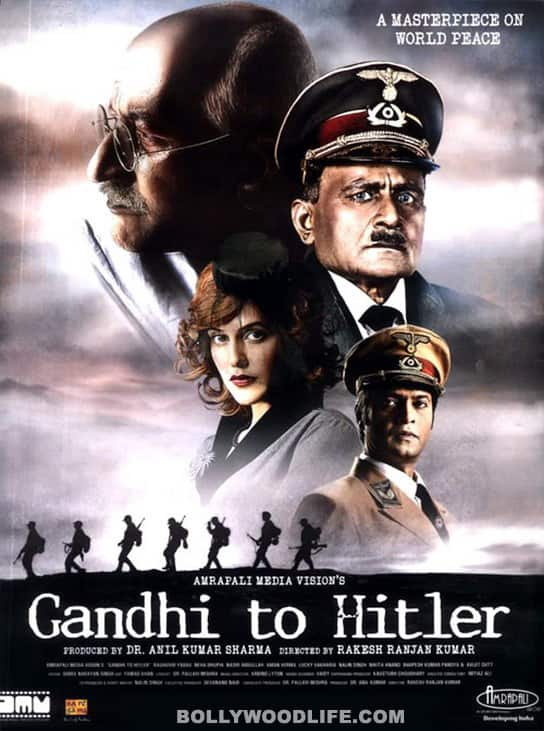 Read our verdict on the three small films released this week
Gandhi to Hitler [WATCH TRAILER]

Director: Rakesh Ranjan Kumar
Cast: Raghubir Yadav, Neha Dhupia, Avijit Dutt, Nikita Anand, Nalin Singh
Sometimes a film is funny even though the makers never intended it to be. Take Gandhi to Hitler, which aims to bring out the stark contrast between Hitler, who used violence to change his world, and Gandhi, who used peace to change his. The bloopers are more noticeable than forgivable, the jingoism nauseatingly overwhelming and the execution painfully amateurish. In all that, a well-meaning film has become farcical and presumably unintentionally, hilariously watchable in the same vein as a Marx Brothers movie. The whole story seems to be set in some Himalayan resort or Punjab village, while all the characters are Indian, accent and all, wearing bad dye jobs or even-worse-fitting wigs. So there is a Russian Red Army recruit who happily invades anything he thinks he can, a French infantryman who shoots and then asks questions, a Third Reich minister with a startlingly dramatic amount of menace to his character and, of course, Hitler, all speaking Hindi with a patriotism convincing enough to make them converts to the Gandhi ethos, in words if not in deeds. The tale is told about the last days of Adolf Hitler (Yadav), lovingly accompanied and supported by the ravishing Eva Braun (Dhupia) and wavers between the Fuhrer's bunker and the Mahatma's various audiences, punctuated by documentary clips of the Allies attacking Nazi Germany as World War II comes to a tortuous end. Along the way, you wait, fingers crossed, for a song-and-dance sequence to relieve the tedium and the pain, but are subjected to more fervour of various kinds from both the Indians and the Germans – who were such passionate followers of Gandhi, did you know! We certainly did not. And we are left wondering why actors like Yadav and Dhupia, both capable of doing brilliant work, should be part of this turkey.
Next review: Bubble Gum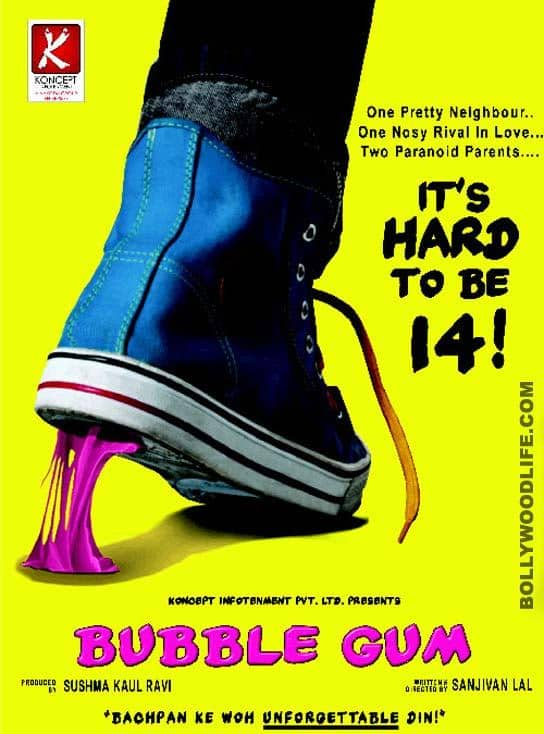 Bubble Gum [WATCH TRAILER]

Director: Sanjivan Lal
Cast: Tanvi Azmi, Sachin Khedekar, Delzad Hiwale, Sohail Singh, Apoorva Arora
Once in a while a sweet film comes along that has no big stars, no great story and no big budget to make it shine. But it leaves behind a smile and the scent of flowers rather than concrete memories, good or bad. Director Sanjivan Lal has made a movie that is natural, normal, not loud and demanding of attention. And it gets attention…or deserves to. The film tells the story of two teenagers, brothers, who live with their parents (Azmi and Khedekar) in Jamshedpur and go through the pain-filled angsts and anxieties of becoming adult. One of them, Vidur (Singh) is hearing impaired, while the other, Vedant (Hiwale) has to deal with a first love crisis. There are moments that are full of charm and realism – when Vedant chases after Jenny (Arora), the local policeman's daughter, on a bicycle, Khedekar asks Azmi which son is really handicapped, when Vedant resents the extra attention Vidur gets from their mother and father and so many more. This one is worth seeing, especially in the context of all the blood and gore that is spilled on the screen in the name of entertainment these days.
Next review: Khap
Khap [WATCH TRAILER]

Director: Ajai Sinha
Cast: Om Puri, Mohnish Bahl, Anooradha Patel, Uvika Chowdhury, Sarrtaj, Manoj Pahwa, Govind Namdev
Ajai Sinha was responsible for well-known and well executed television shows like Astitva and Hasratein, but something seems to have gone off track in his directing skills in Khap. The story is current, relevant and frighteningly real, based on the khap system, or honour killing. Ria (Chowdhury) and Kush (Sarrtaj) are two young people in love and decide to marry. Ria's father, Madhur (Bahl) had left his village 16 years earlier, exiled by the khap law and traumatised by the death of his friend by that same norm. Choudhary (Om Puri), Ria's grandfather, is the president of the khap panchayat, which had ordered the death of Veer and Surili. Madhur is chosen to investigate that double killing. Meanwhile, Ria and Kush have also violated the khap law and battle the family and the system for their freedom to live happily ever after. Unfortunately, neither the young leads nor the flow of the film look either coherent or fluent. The film stutters and coughs, with the stars trying too hard and the director lost for any sense of…err…direction. Patel, an earnest actor, could have been given more to show off her talent, but Om Puri and Namdev make a strong and believable point with their presence and powerful characterisations. This one is worth watching for its basic concept, but avoidable for its actual presentation of a current and contentious issue.