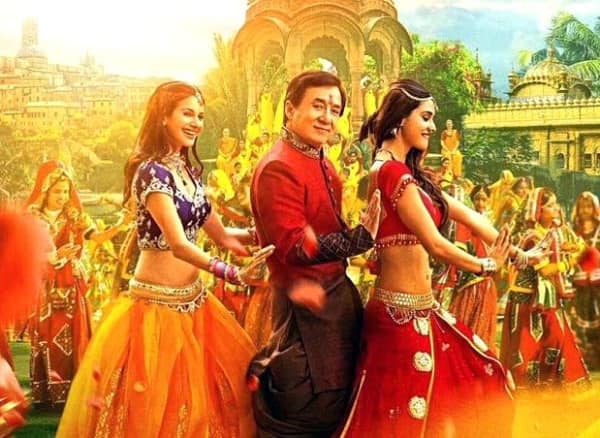 Jackie Chan's film Kung Fu Yoga released this Friday which has the international action star's signature comedy and stunts with a hint of Bollywood. The actor even promoted the film on the Kapil Sharma Show. We don't know how many of you will be watching it, but it is our duty to tell you what you can expect from the film. So here it goes.
Film: Kung Fu Yoga
Star cast: Jackie Chan, Sonu Sood, Amyra Dastur, Disha Patani. 
Synopsis: Jack played by Chan, is a renowned archaeologist who teams up with his Indian counterpart Amyra Dastur to look for a treasure that belonged to the Magadha Kingdom. But when a trusted aide and the descendant of a rebel leader thwart their plans, things go haywire.  Will Jack manage to get the treasure or it will stay with the wrong people?
Review: Bollywoodlife gave the film 3 stars. Our critic Anusha writes, "It's not a film that you must watch but if you do, you'll definitely enjoy it. It's a must watch only if you're a Jackie Chan fan. The film promises and man, there's action! Watching Jackie Chan's Kung Fu movies is worth all the money you spend on the film. The film is also visually good and there is humour at the right places. The second half of the film will literally make you nostalgic if you were a 90s kid who loved the idea of solving crimes or puzzles. Or if you loved watching those game shows on television where participants would have to unlock mysteries to find the hidden treasure." Read the full review here.
So will you be watching Chan's latest movie?