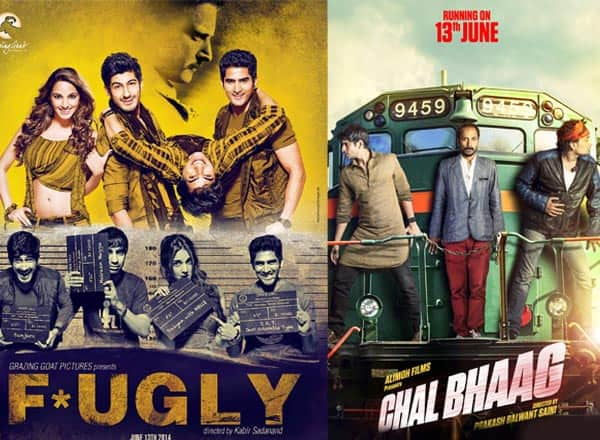 The Akshay Kumar produced film will fight it out with the low budget story-centric film
Director: Kabir Sadanand
Star cast: Jimmy Shergill, Mohit Marwah, Vijender Singh, Arfi Lamba, Kiara Advani
Synopsis: Fugly is a comedy drama on the lines of a social thriller but has a message behind it. It is the story of four youngsters who get entangled in the world of politics, murder and extortion all because of one mistake on their part.
Why should you watch: The movie marks the debut of Olympic winner Vijender Singh, Anil Kapoor's nephew Mohit Marwah and Juhi Chawla's neice Kiara Advani. The trailers show Jimmy Shergill's character as a must watch. Also with Akshay Kumar backing the project, there must be something special. Also the dhamakedaar title track featuring Akki with Salman Khan makes us watch them groove together.
Director: Prakash Saini
Star cast: Sanjay Mishra, Mukesh Tiwari, Yashpal Sharma, Deepak Dobriyal, Keeya Khanna
Synopsis: Chal Bhaag kickstarts with an MLA being murdered by three shooters. The incident coincides with the arresting of Munna, Bunty and Daler for their small time crimes.
Why should you watch: The movie becomes a must watch because of the numerous actors who are involved in the film.