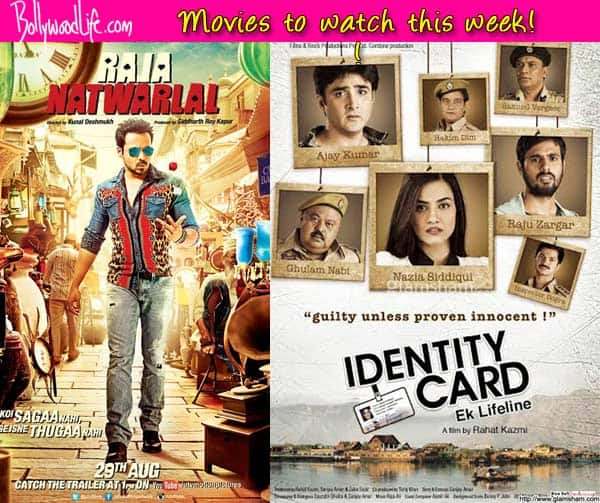 The Emraan Hashmi flick will fight it out with the bravest film on Kashmir, which has been winning awards at every international film festival
Director: Kunal Deshmukh
Star cast: Emraan Hashmi, Humaima Malik, Kay Kay Menon, Paresh Rawal, Deepak Tijori
Synopsis: A small-time con man (Emraan Hashmi) seeks assistance from his mentor (Paresh Rawal) with an intention of setting scores with a gangster (Kay Kay Menon). Also his ladylove (Humaima Malik) needs to be taken out of the world of dance bars. Thus he has to take that plunge. It is, however, David vs Goliath. Now will Emraan be able to get his revenge via methods of con? Find out…
Why should you watch: It is an Emraan Hashmi film. Also he is seen paired opposite Pakistan import Humaima Malik. The movie has class performances by Paresh Rawal and Kay Kay Menon. It is a revenge drama with the backdrop of a con game, something which audiences always love to see.
Director: Rahat Kazmi
Star cast: Tia Bajpai, Brijendra Kala, Prashaant Kumar, Vipin Sharma, Saurabh Shukla, Raghuvir Yadav
Synopsis: The story is of a journalist from Delhi who happens to go to Kashmir and gets caught by STF (Special Task Force) and how one day in a special police cell changes her life. Identity card talks about the history of Kashmir, ideological differences of people, myths about religion, about identity of a common person in a warlike situation. The story brings together a situation of a police person serving his duty, a common man, parents whose children are missing, and at the end, a ray of hope towards the changing scenario of Jammu and Kashmir. The story is a suggestive thought, rather a solution for rehabilitation of those who have chosen a wrong track. Black humor with a touch of satire at some places and elements of thrill.
Why we should watch: The film has been winning awards at various international film festivals. It is being touted as the bravest film of Kashmir. The film poses to have stellar performances from Saurabh Shukla, Raghuvir Yadav, Tia Bajpai and others. It is a very subtle take on the situation people are facing in Kashmir and how a common man is getting affected by the strife.