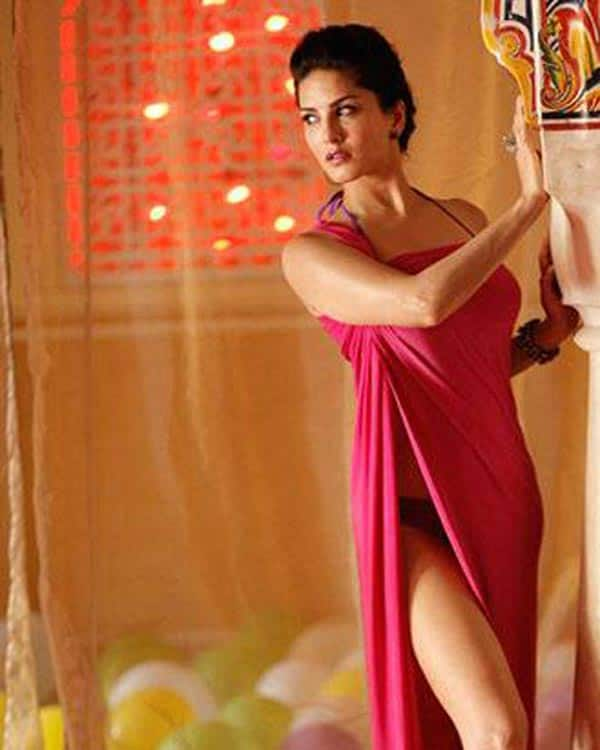 Although the hottie is seen hosting the show, we want her to try a hand at other things too! What are they? Read on to know more…
Sunny Leone surely gave us all a pleasant surprise with her smooth hosting stint alongside Nikhil Chinapa in the premiere episode of MTV Splitsvilla season 7. We have a wish list, which we hope our dear Ms. Sunny would fulfill soon. Here are three things we would like to see the sexy siren do this season…
Sunny Leone performing a daredevil stunt 
We have mostly seen the Ragini MMS 2 star in her glamorous and sensuous avatar. Well no one has complained yet but we would love to see this softy bring out her raw and dangerous side by performing a deadly task. We are sure with her oomph and style, this babe would make a horrifying stunt look sexy. Nonetheless it wouldn't hurt to see a delicate Sunny get downright dirty and please us all in her own rock chick way. Maybe have a fist fight with her co-host Nikhil Chinapa?
Sunny Leone doing a  Hindi monologue
Although she has shown us her desi side in films like Jism 2 and Ragini MMS 2, we nonetheless would love to see the star give us a dramatic Hindi monologue from her favourite Bollywood flick! For once, Sunny could shed her sensual image and don a typical Bollywood heroine one, proving that she can rule B-town and telly land both. Imagine Sunny enacting the scene "Ek chutki sindoor ki keemat tum ky jano Ramesh babu" in her accent. A tempting visual to watch out for isn't it?
Sunny Leone challenging Nikhil Chinapa to dance on Baby Doll 
Sunny with her Baby Doll act gave all Munnis and Sheilas a run for their money without a doubt. But how would a Nikhil Chinapa look while performing to Sunny's famous number? You read it right folks, we would love to see the sexy Sunny challenge Nikhil Chinapa to perform on Baby Doll! Always coming across as a tough and a funky chap, Nikhil would surely make many a heads turn with this challenge by showing us his latkas and jhatakas.