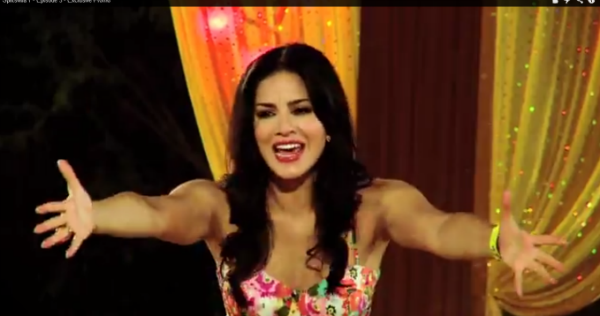 This week's episode will get bolder, filthier and dirtier with red being the color set to dominate the palace. What's going on? Read on to know more…
No folks if you think this week's MTV Splistvilla 7 episode will turn into a sudden Game of Thrones scene with blood being spilled all over, you are sadly mistaken. We are in fact talking about a unique task which will be showcased in the upcoming episode where the contestants will have to deal with a whole lot of tomatoes. Tomatoes yes, not blood.
The gorgeous host of the show Ms. Sunny Leone is seen challenging the contestants to squish the tomatoes with all their might. What goes without saying is the fact that the sexy siren looks ravishing in a bright yellow skirt along with a pink floral top and stilettos.
Although we are aware of the tomatoes, what remains is a mystery is their mere presence in the episode in the first place. Along with a mini "tomoatina festival," the video also showcases a task being performed by the seven hot male celebrities, which is bound to leave one in splits. What are they exactly doing? Watch the video to know what we are talking about!