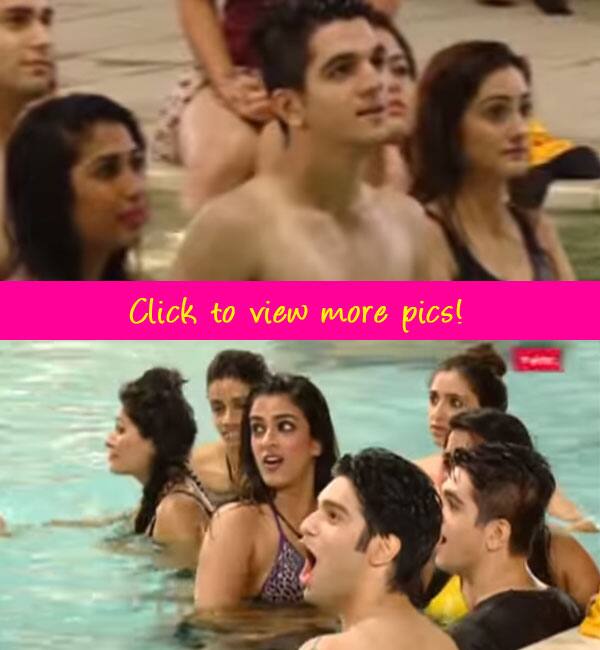 skip advertisement
The celebrity males seemed to have been left with their mouths wide open because of Sunny Leone. What did she do? Read on to know more…
Although the celebrity males are on the show to be wooed by the female contestants, looks like they have their eyes on the one and only Ragini MMS 2 babe Sunny Leone.
The sexy siren was seen entering the pool scene with co-host Nikhil Chinapa in a sizzling black and white striped bikini top and a hot pink sarong. Upon seeing the blazing hot Sunny, celebrity males like Ashwani Kaul and Rishabh Sinha surely couldn't keep take their eyes off her along with being unable to close their dropped jaws.
Ms. Sunny has surely made quite a few female contestants jealous with her hot stint. It would surely be something else to see her get into a cat fight with one of them eh? Stay tuned and keep watching!