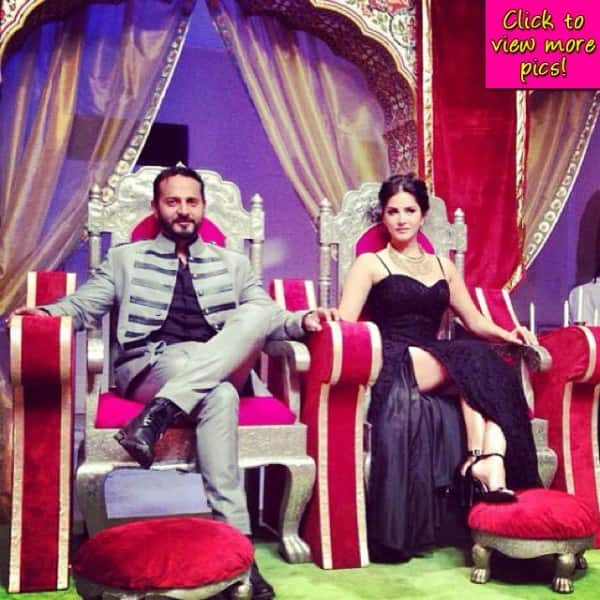 skip advertisement
A wild card entrant has found a place in the villa. Who is she? Read on to know more…
A lot has gone down in the seventh season of MTV Splitsvilla till now.
From Rishabh's banishment to Ashwani and Sanjana quitting the show together, the number of contestants seemed scarce all of a sudden. But things took a turn in last night's episode. A wild card entrant has found a place in the villa and her hotness seems at par with Sunny Leone's! Who is she and will she give a tough fight to the Baby Doll? Read on to find out and take a dekko at the good and bad of yesterdays episode…
 The Good
The wild card entrant makes a wild entry
Say hello to the new sexy siren on the block, Dana Vana. An Israeli citizen who is trying her hand at learning Hindi, the hottie certainly turned heads with her entry. We wonder if this beauty will eventually steal MTV Splitsvilla 7 host Sunny Leone's thunder. Nah who are we kidding? Sunny you were, are and will forever remain the highlight of the show. Don't you agree folks?
The dirty duel 
Mayank Pawar was chosen as the king contender and was seen wrestling with King Shravan in a mud pit. The fight was exciting and aggressive. Amidst the fight Mayank complained of a hurting shoulder and the rest was scheduled to be showcased next week. Keeping the viewers intrigued till the end eh? We like!
The bad
Mr India's crocodile tears
We get that Mr India Mayank Pawar is an emotional man. However his fake crying stint fell flat with no buyers to support him. The bulky boy could have done much better than that we are certain. So we say, buck up and get back in the game Mayank. Heartbreaks are a given in this vicious game of love!
Rules are meant to be broken…not!
Abhishek was seen breaking the Splitsvilla protocol where he visited queen Khushi's room to prove a bet he had taken up with Mayank Gandhi. While he succeeded in winning the bet, Khushi's had to face Nikhil Chinapa's wrath and was warned on facing serious consequences soon. Not cool Abhishek!
So what did you think of the episode? Post your comments below!