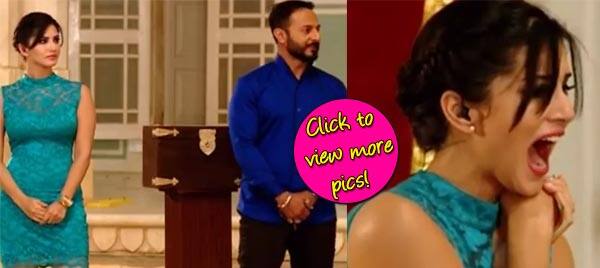 Looks like Sunny Leone is deeply horrified by something. What is it? Watch video to know more…
Ragini MMS 2 star Sunny Leone was seen hosting episode 2 alongside co-host Nikhil Chinapa. The beauty looked breathtakingly gorgeous in a blue lace dress topped with her classic vintage hairdo.
Earlier in the episode, Sunny came across as every bit an adorable diva when she pulled off a dialogue in Hindi saying "Cricket mein kehte hain…googly (They call it googly in cricket)!" Later she was seen challenging the female contestants of the show by giving them tasks to fulfill. The contestants had to compete against one another and win the challenge in order to stay on in the competition.
But as the show progressed, there came a task which certainly knocked the wits out of our Baby Doll. What was it? Watch the video to find out!