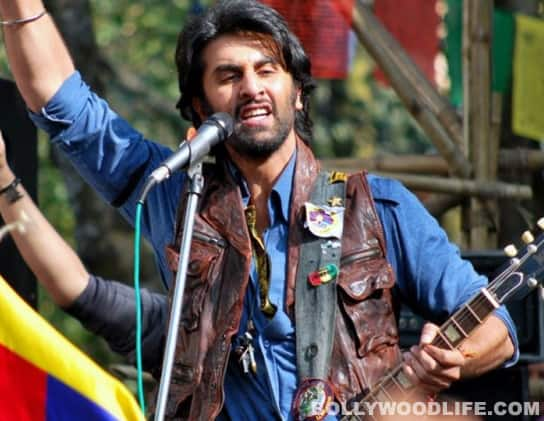 The co-writer of Rockstar is ready with his directorial debut, Sadda Adda, a slice-of-life film set in Delhi. He talks of his struggle, his respect for Ranbir Kapoor and his passion for cinema
He started as a stage actor doing plays in his hometown Shahjahanpur (Uttar Pradesh) and gradually became a playwright. Armed with a degree in filmmaking from Jamia Milia University, he arrived in the city of dreams. And then found a degree of fame…
Did you always want to be a filmmaker?
It wasn't a conscious decision initially, as I dabbled in acting and really loved the experience. After a while I started writing plays; of course it was amateur stuff, but the writing bug had bit me. It was after my first break-up that I took writing more seriously and I started getting better at my craft. Actually, that was the starting point for Rockstar – it is my story (almost), told via Janardhan Jakhar, the yokel who grows up to be a rockstar, played by Ranbir Kapoor.
I happened to meet Imtiaz Ali when I was working for Subhash Ghai's production house. I had written the story of Rockstar almost eight years ago and Imtiaz was interested in making it. Somehow it kept getting postponed and finally it released last year. I am very happy and proud that Rockstar is being nominated for popular awards in so many categories and that itself is a high. I respect Ranbir Kapoor for pulling off the role with such panache – he is one of the few actors who takes cinema so seriously.
Rockstar wasn't appreciated by everyone…
Of course, you cannot please everyone, but I am glad that the story managed to touch a few lives. One major argument people had was that it isn't necessary for a person to go through heartbreak to bring out the rockstar lurking within. There so many examples of troubled people who make it big and go through self-destruction. Take Charlie Chaplin, for example – every time he got married, people would ask him when he is getting divorced and when he was getting divorced, people would ask him when he would marry again. There are many examples – Manto, Mozart, Ghalib, etc – of people in a similar league, like Rockstar's Janardhan Jakhar. My version of Rockstar was different from that of director Imtiaz Ali's, which people saw in the theatres. We had our differences, but that is very common in any creative collaboration.
Your directorial debut Sadda Adda looks promising, but reminds us of last year's sleeper hit, director Luv Ranjan's Pyaar Ka Punchnama…
Sadda Adda was written by me eight years ago; I had no idea about Pyaar Ka Punchnama till it released in May last year. I know there will be comparisons because my film is also about a bunch of boys having a good time. It is not fair to compare two films; it's like saying Himesh's Karzzz was about a singer, so Ranbir Kapoor's Rockstar is similar to it. The fact is that while Pyaar Ka Punchnama was only about the trouble boys go through after they fall in love, my film is not just about love.
Mine is a slice of life film about chasing dreams. My film shows the story of six youngsters who are coming to terms with love, lust, career, family, social pressures, et al. The trailer may lead you to believe that it is a comedy, but that is not the case. It deals with many relevant issues without being preachy. I feel that the only person who can stop you from realising your dreams is you.
Did the Censor Board raise an objection against the 'F' word in the trailer?
Yes, it did raise a few eyebrows, so I replaced the 'F' with a 'P', but everyone watching the film will know what the guys are actually talking about. I do not use abusive language myself, but the film is about a bunch of guys in Delhi and it is very natural for them to use colourful lingo laced with expletives. I did have to go easy on the swearing to minimise stress with the Censor Board.
Is Sadda Adda being promoted appropriately?
My job as a filmmaker was over when I completed the film and handed over the reins to the distributors and exhibitors. Needless to say, the publicity has been lackluster, but there is precious little I can do. For a film with such a small budget, probably this is the most it can get.
You could call on influential people like Imtiaz Ali or Subhash Ghai who could say nice things about your film to the press…
As much as I want to, I could not convince myself to do so. Last year, a psychological-thriller, 404, starring Imaad Shah, released and in the print publicity of the film, almost every big name in the industry was quoted saying great things about it, but it still flopped. In my humble opinion, a film, especially one like Sadda Adda, works on word-of-mouth. These days people don't care much about negative film reviews. They will watch a film if they want to, irrespective of whatever anyone says.
Given the fact that you've been in the industry for some time, didn't you feel tempted to cast known faces?
As much as I am aware of the fact that we are a star-struck nation, I could not convince myself to cast Aftab Shivdasani or Dino Morea in my film. I have taken a bunch of fresh faces, trained them rigorously for six months and I am happy with what my boys have delivered. Having been an actor myself, I knew deep down inside that I would extract the best and, thankfully, people who have seen the trailer and songs have appreciated the chemistry of my actors.