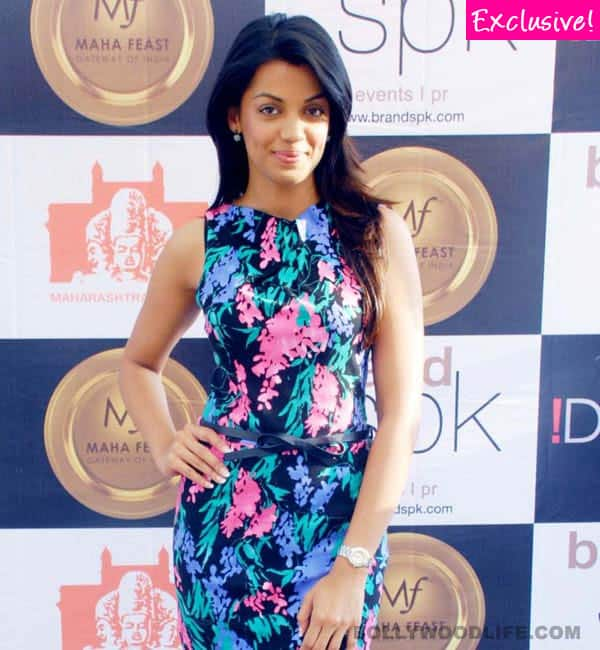 yogen shah
Though she appears timid, the model-actor is ready to face all her fears
Mugdha Godse shows off a very confident demeanour, but under the layers of bravery there are things that freak her out. She talks about her biggest fears, what motivated her to take on the show, the vishesh tipannis she received before signing the dotted line an her strategy to remain in the game.
What is your biggest fear?
I think dealing with creepy animals is my biggest fear. It is something I am not comfortable doing.
Who do you think is your biggest competitor?
I can't say that. It depends how each person reacts to every stunt. A lot of my friends have done this show earlier and they've said that they went with a lot of confidence but somewhere felt they couldn't do everything and sometimes they surprised themselves by doing certain stunts. It varies according to the circumstances and your mind set. So can't really pick one person as your competitor.
What is your strategy to overcome your fear?
I am just going to stay calm and do my stunt with a lot of diligence.
You were doing Bollywood, isn't TV a step down for you?
See this is just for 20 days. I am really excited about this and it's on TV which is a very different medium. And since I have never explored TV, I think KKK 5 is the perfect opportunity to do just that. It's like going outstation for a film shoot and doing adventurous things.
What motivated you to take up this show?
The channel just paid me a good amount of money.
How many zeroes?
I can't disclose that really.
Was Rohit Shetty one of the other reasons you accepted this offer?
Rohit was an added factor. I have worked with him before and I know his temperaments and how the atmosphere will be. So I was ready for it.
What is your biggest strength?
I think I can be calm when I want to be, so that I believe is my strength in this game.
What did your friends warn you?
My friends who have done it have told me to just stay calm and not get hyper. Don't panic even if you see a snake. I'll just try that's all I am going to do.
Will Khatron Ke Khiladi 5 change you as a person?
Of course it will. I will be facing my fears, which is a new thing for me. It will change my mind set.