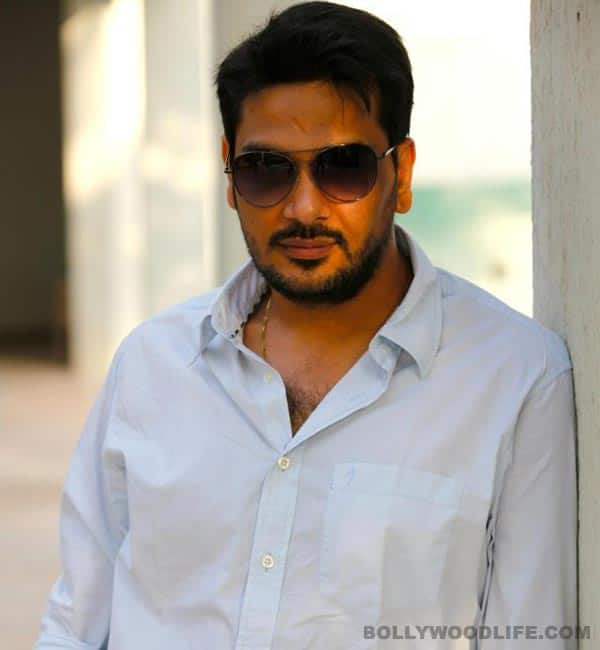 Some may be sleazeballs, conmen or charlatans, but the genuine casting director works as hard as anyone else to make a film a success, selecting the perfect actor for a role. One such person is Mukesh Chhabra, who has become the most sought after of his breed in B-town and works with almost every respected filmmaker there is. Now he is looking to cast for films by Rohit Shetty, Anurag Kashyap and more…
A few years ago the primary casting for a film was done by the producers or directors involved in it. The unimportant parts were later cast by assistant directors. Thanks to Mukesh Chhabra's efforts, the scenario is changing. For now the casting director has his plate full with Rajkumar Hirani's Peekay, Anurag Kashyap's Ugly, Tigmanshu Dhulia's Bullet Raja, Abhishek Kapoor's Kai Po Che and Rohit Shetty's Chennai Express. In a candid conversation Chhabra speaks of his journey…
You are accused of opening the doors of Bollywood to the common man….
(Laughs) Guilty as charged, but it has taken me four years to get to this position. A lot of hard work has gone into every film that I have done. It is just that now people realise the importance of a casting director. Earlier the job was done by assistant directors but today, once the script is locked and the pre-production has begun, the first person a filmmaker goes to is a casting director.
I have been working since I was 14, and have dabbled in a lot of things. I worked as a teacher and actor for six years in Delhi. But I didn't come to Mumbai to become an actor. Recently Anurag (Kashyap) had tweeted the link of a music video in which I am seen dancing. Obviously, he was just pulling my leg, but the fact is that I did that gig because I needed money. I only wanted to be a casting director.
My first work that got noticed was the Aman Ki Asha video, for which I had done the casting. Gulzar saab appreciated my work and I was really touched. There was no looking back after that. I was the casting assistant in Vishal Bhardwaj's Kaminey. Gradually more work started coming in and casting for TV advertisements also helped me a lot. The work that I have done over the years has earned me some respect and filmmakers like Anurag, Imtiaz (Ali) and Rajkumar Hirani trust my instincts when it comes to casting. Chillar Party is one of the films I am very proud of. I had cast so many unknown faces, but the film went on to win a National Award. It earned me a lot of respect and also got me a breakthrough with Anurag.
How do you cast for a film?
First I read the script and give my opinion about it to the director. Some suggestions are taken, some are not, but I think it is important for me to convey my honest feedback. Once that stage is crossed, it is mostly inside my head. I think of faces that might suit a particular part. It could be some person I knew 12 years earlier, or somebody I recently met. It is usually an instinctive thing. I have this huge white board in my office on which I jot down names and then shortlist actors I want to audition.
I also have a writing pad in the washroom, just in case…(smiles). I am an insomniac – look at these dark circles (points towards his eyes); I barely sleep for a few hours. I am doing so many films, sometimes all I wish to do is have a meal with my parents and even that doesn't happen. I just can't say no to directors who like me so much and value my input.
Won't it be easier to create a database and cast actors from it without losing sleep?
I can do that with ad films, but when it comes to cinema, I don't take shortcuts. There are models who tell me, 'I worked with you in an ad; why didn't you cast me in a film?'. How can I tell them that they can only act for five or ten seconds, maybe. Films are something else. When the word got around that I would be casting for Gangs of Wasseypur, model-type hunks would walk up to me and ask me in accented lingo to cast them. How can they figure in a film as realistic as GOW? People don't understand the reason why I cast actors. Even a good actor, if cast in a wrong role, will ruin the film.
You are seem in a very powerful position where you can create stars…
You can't even imagine how crazy it is! I get innumerable emails, calls and text messages every day. There are so many strugglers here and they all think that I am their messiah. Influential people call me up asking me to cast their son or daughter. I have been offered money for casting. There are girls who are ready to 'compromise' to get that one break. But I can't even think about entertaining such thoughts. I value my responsibility far too much. I will get more work only if I go by my instincts. If a film is badly cast, it will suffer and I can't let that happen.
I have striven too hard to get here and I am not letting that go by giving in to temptation. There have been so many instances where strugglers try to get an audience with me by pretending to be journalists. Towards the end of the interview they tell me the truth. Some actors get angry with me for not casting them. They get drunk and abuse me. I understand their insecurities, so I don't fight with them. Anurag advised me that I would have to face such things, and now I have become thick-skinned.
READ PART TWO OF THE INTERVIEW: Mukesh Chhabra: I would really love if Anurag Kashyap did the casting for my film