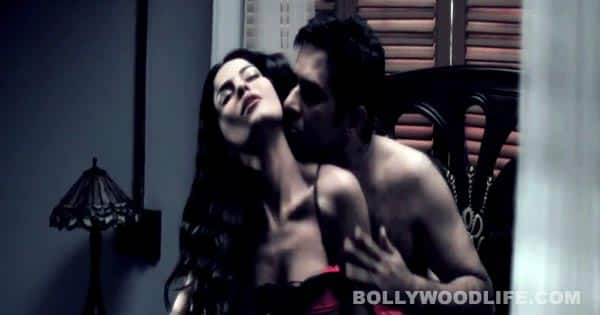 After doing a couple of item songs and some largely forgettable films, Veena Malik will portray an evil spirit in her forthcoming movie
Veena Malik is desperate to break into Bollywood with some meaty roles. So far, we have seen her heave her shapely bosom in some seedy item numbers or play a bimbo in a flick or two. But now, the sensational Pakistani import will portray a ghost in Hemant Madhukar's horror flick Mumbai 125 Km. The film also stars Karanvir Bohra, Vedita Pratap Singh, Vije Bhatia and Rajeev Anand.
The trailer has failed to spook us. There's a generous dose of sex, gore, ghost and screams, but hardly anything to be scared of. Mumbai 125 is a story of five friends who go on a long drive on a Friday night. They get trapped in some inescapable situation influenced by some supernatural power. Will they survive or will they become victims of their wrongdoings? The movie will (hopefully) answer the question.
Watch the trailer and tell us if it looks good to you or it simply leaves you yawning!
[jwplayer mediaid="187652″]