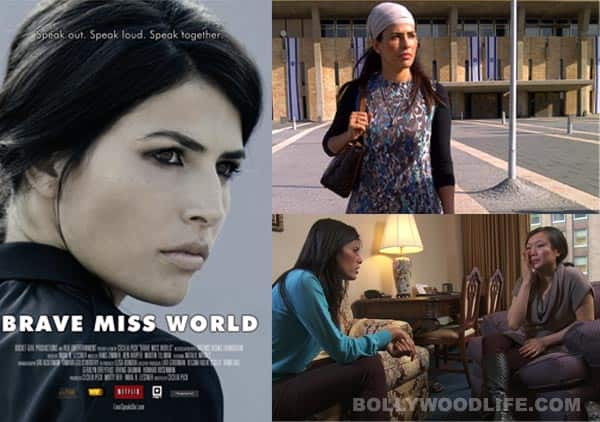 Brave Miss World, Cecilia Peck's award-winning documentary, features Linor Abargil, Miss World 1998 and rape survivor. The film will be screened at the Mumbai Film Fest this year. Watch trailer to know more
One of the must-watch documentary films at the Mumbai Film Festival 2013 is Brave Miss World. The much-talked about film, directed by Cecilia Peck (daughter of Hollywood star Gregory Peck), shows Miss World 1998 Linor Abargil's story of determination and courage in the face of a sexual assault. The beauty queen was a bright 18-year-old when she was raped at knife-point by her travel agent Uri Shlomo in Italy. This was just seven weeks before the Miss World pageant.
Linor came out about her assault and inspired many more women to reveal their story and stand up against the crime. Shlomo was sentenced to 16 years in prison in Israel.
From the trailer of Brave Miss World, it seems like it is a sensitive and compassionate portrayal of the global issue that not only destroys the survivor mentally and physically but but also denies them a life of dignity.
Don't forget to watch the documentary film at the Mumbai Film Festival, to be screened under The Real Reel section.
Watch trailer: Brave Miss World

Photos: Brave Miss World | Imaging: Neeraj Kathale
ALSO SEE: 15th Mumbai Film Festival: Complete list of films to be screened