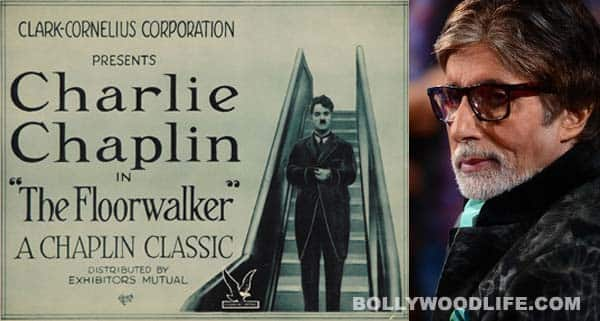 The Floor Walker | Amitabh Bachchan blog | Imaging: Neeraj Kathale
The festival's efforts to showcase restored films continues this year, with Big B pitching in this year
At the curtain raiser of the 15th Mumbai Film Festival (MFF) filmmaker Ramesh Sippy revealed that superstar Amitabh Bachchan has been involved in the restoration of The Floor Walker, a Charlie Chaplin classic. The movie is obviously a favourite of Sr Bachchan, but whether he will be present at the screening in Mumbai was not made known.
Sippy said, "Mr Bachchan funded the restoration work and this shows his love for cinema. If he has taken the trouble to restore the film, then it must be a classic and a masterpiece."
Last year at the 14th Mumbai Film Festival, as many as 17 restored classics were shown ranging from Shatranj Ke Khiladi and Kalpana to Once Upon a Time in America and Inferno. The festival's efforts to showcase restored films continues this year.
The Mumbai Film Festival begins October 17 and will be held till October 24 at the Liberty and Metro theatres in South Mumbai and the Cinemax multiplex chain in the North.
Watch this space for the complete festival schedule including the restored films this year.
Photos: The Floor Walker poster and Amitabh Bachchan blog | Imaging: Neeraj Kathale
ALSO READ:
Kamal Haasan to be presented with Lifetime Achievement Award at Mumbai Film Festival
Mumbai roots for women in cinema at international film fest MWIFF 2013