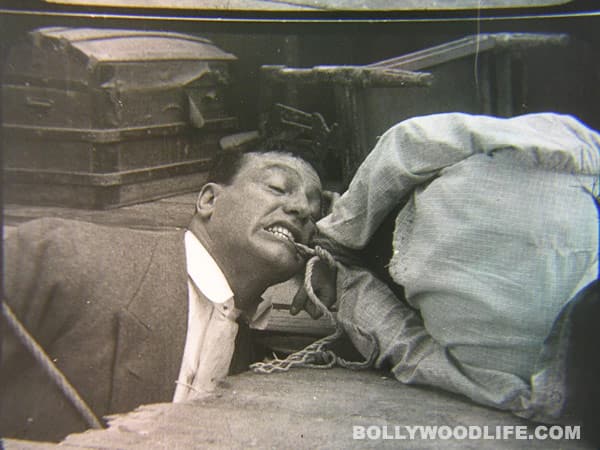 The screenings will take place as a part of the MAMI celebration of 100 years of Indian cinema
The decision makers behind the 14th Mumbai Film Festival have decided to use the platform to celebrate 100 years of Indian cinema. And they are going to do it by screening nine silent films! Shyam Benegal, chairman, Mumbai Academy of Moving Images (MAMI), which organises the festival, confirmed this when he said, "The main thing is going to be the nine restored silent films that will be shown the way it used to be shown in the silent days of Indian cinema. The way it used to be shown 100 years ago…with live music."
The veteran filmmaker added, "That is how we are going to celebrate the 100 years of Indian cinema. Because that is the experience that nobody has now known or even has the memory of it because none of those people are living. So that will give you an idea of early Indian cinema was like. The silent era will be back."
Anurag Kashyap and Sudhir Mishra have joined the MAMI board as trustees this year. Festival director Srinivasan Narayanan said that as part of the celebrations, the MFF will introduce a competition section for Indian films, with a cash prize of Rs 15 lakh. "These films will be judged by foreign award-winning technicians and directors, so that it will be a foreign jury looking at Indian films," he said.
Of course, fans of world cinema too will have something to watch out for. The festival won't focus on old Indian movies at the cost of other good films. Narayanan said, "We are going to get the best of world cinema, as we did last year." The MFF will also pay tribute to Italian cinema through a special selection of films in the Celebration of Italian Cinema section. The package will include films from all major directors and also restored films like Maciste (1915) and Inferno (1911). Following last year's roaring response to French films,"Rendezvous with French Cinema" will be hosted by the fest in collaboration with the French Embassy in India and Unifrance.
The 14th Mumbai Film Festival begins on October 18 and ends on October 25. More than 200 movies will beshowcased at the NCPA and INOX theatres.
– With inputs from IANS