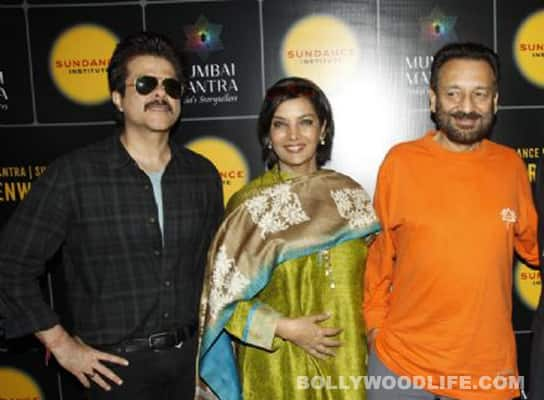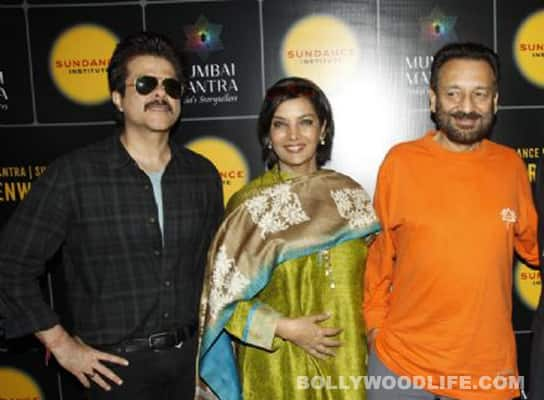 The screenwriters' lab is an admirable initiative and bodes well for Indian cinema
It's a long-standing perception that Bollywood doesn't have any decent scriptwriters. This is a notion that Shekhar Kapur, one of the advisors of the Mumbai Mantra | Sundance partnership rubbished in a recent tweet. He wrote: "Am fed up of ppl who say there r no good script writers around. if u had the talent 2 c a film in a script, u wld b a director." Mumbai Mantra is the film wing of the behemoth Mahindra group and a pet project of Anand Mahindra himself. They joined hands with the revered Sundance Institute to set up an annual Mumbai event to select eight scripts and develop them.The winners of the inaugural batch were chosen from over 500 submissions. This year's Screenwriting Fellows are Charudutt Acharya (Sonali Cable Centre); Amu director Shonali Bose and Nilesh Maniyar (Margarita, With a Straw); Vikas Chandra (Toothache); Vanaja director Rajnesh Domalpalli (Avani); Prashant Nair (Umrica); Peepli Live directors Anusha Rizvi and Mahmood Farooqui (Opium); Ajitpal Singh (Manjhi); and Kartik Singh (Public School).
The distinguished group of Creative Advisors include Guillermo Arriaga (Amores Perros, 21 Grams), Marcos Bernstein (Central Station, Foreign Land), Michael Goldenberg (Harry Potter and the Order of the Phoenix, Contact), Asif Kapadia (The Warrior, Senna), Shekhar Kapur (Bandit Queen, Elizabeth), Kasi Lemmons (Talk to Me, Eve's Bayou), Anjum Rajabali (Raajneeti, Aarakshan), José Rivera (The Motorcycle Diaries, On the Road),Howard A Rodman (Savage Grace, Joe Gould's Secret), Malia Scotch-Marmo (Hook, Once Around), and Audrey Wells (Under the Tuscan Sun, Guinevere).
Rohit Khattar, Chairman, Mumbai Mantra, said, "We are at an exciting storytelling stage in the history of independent cinema in India. With the help of our exceptional partners, Sundance Institute, we are keen to recognise, nurture and hone talent in India and across the world. We welcome to the lab the 11 remarkably talented Creative Advisors. We congratulate the 10 Screenwriting Fellows selected for the first Mumbai Mantra | Sundance Institute Screenwriters Lab and look forward to their next films with great anticipation."
In a joint statement, Founding Director, Feature Film Program, Michelle Satter and Associate Director Feature Film Program International Alesia Weston said, "This programme reflects the Institute's ongoing commitment to supporting a world community of independent artistes through Labs, Festival programming, and year-round resources. We are extremely grateful to the accomplished screenwriters who are bringing their expertise and generosity to the Lab as Creative Advisors and the very talented group of Indian screenwriters who have been selected for the Lab."
This being India, apart from the advisors, the projects were also chosen by a committee, just so that more names could be involved. These include Zoya Akhtar, Aniruddha Roy Choudhary, Tigmanshu Dhulia, K Hariharan, Feroze Khan, Ram Madhvani, Anjum Rajabali, Konkona Sen Sharma, Vinay Shukla, Rohan Sippy, Singeetham Srinivasa Rao and several others.
It's an admirable initiative indeed and bodes well for Indian cinema. But let's hope that Mumbai Mantra learn that filmmaking is very different from making tractors. Their recent track record is none too good. They produced the dire flops Aao Wish Karein, Acid Factory and Sorry Bhai. However, their biggest disaster was in Hollywood when they co-produced Shakespeare adaptation The Tempest, budgeted at US$20 million. Total worldwide gross for the film was under US$400,000. Ouch.
Photo: Anil Kapoor, Shabana Azmi and Shekhar Kapur at the event.