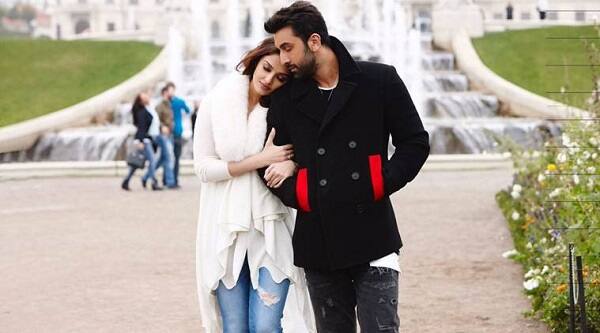 Amid veiled threat by MNS of vandalism at multiplexes if they screen Karan Johar's Ae Dil Hai Mushkil for featuring a Pakistani actor, the film's producers on Tuesday met Mumbai's top police officials seeking protection for the theatres to screen it.
A team from Johar's Dharma Productions along with filmmaker Mukesh Bhatt met Mumbai Police Commissioner Dattaray Padsalgikar and Joint Police Commissioner (law and order)Deven Bharti, and sought protection for the theatres to screen to soon-to-be-released film.
Mukesh is the president of Film and Television Producers Guild of India. "Mumbai police will provide adequate protection to cinema theatres as and when required," Deputy Commissioner of Police Ashok Dudhe said.
The Raj Thackeray-led Maharashtra Navnirman Sena had on Monday said it would intensify its opposition to Karan Johar's film as it features Pakistani actor Fawad Khan. They issued a veiled threat of vandalism to the multiplexes if they screened it.
The opposition by MNS and some other political parties to films with actors from Pakistan in the aftermath of Uri terror attack has put a question mark on the fate of Johar's film.
"We will oppose the screening of the movie everywhere in the state. If any multiplex operator dares to screen the film, they (operators) should remember that multiplexes are decorated with expensive glass sheets," MNS leader Amey Khopkar had said on Monday.
Ranbir Kapoor and Karan Johar promote Ae Dil Hai Mushkil on the sets of Jhalak Dikhhla Jaa.

Ranbir Kapoor and Karan Johar snapped with Jacqueline Fernandez, Farah Khan and Manish Paul on the sets of Jhalak Dikhhla Jaa

Ranbir Kapoor looks dreamy as he recreates a moment from Ae DIl Hai Mushkil

Ranbir poses and looks extremely hot. We have loved Ranbir behind the mic right from Rockstar.

Karan Johar and Farah Khan didn't miss a chance to entertain us on the sets of Jhalak Dikhhla Jaa.

Karan Johar and Farah Khan dance along on the show. While Karan gives a wicked look, Farah continues to dance in full spirit.

Jacqueline Fernandez ignores Ranbir Kapoor's proposal again?

Looks like Ranbir Kapoor is fed up with Jacqueline ignoring all his proposals. Manish Paul consoles Ranbir in the act.

Karan Johar stops Ranbir Kapoor from checking out Jacqueline Fernandez.

Karan Johar turns Ranbir's face. We assume it was because Karan doesn't want his hero checking out Jacqueline.

Ranbir Kapoor goes on his knee to applaud choreographer Tushar Kalia.

We eagerly wait to see Tushar's performance to find out what made Ranbir Kapoor go on his knee and applaud the choreographer along with Manish Paul.

Ranbir Kapoor shakes a leg with the kids on the stage of Jhalak Diklhha Jaa.

Ranbir looks adorable as he dances with the kids on the show. This picture of Ranbir trying to match steps is too cute to handle.

Ranbir Kapoor closely checks out Manish Paul's funky shoes.

Manish Paul jumps on the table and happily flaunts his funky pair while Ranbir interestingly checks it.
The party did not favour employing and cherishing the Pakistani actors so its opposition to such films will continue, he said. "We will also oppose Shah Rukh Khan's 'Raees' though it is slated to release in January," Khopkar had said.
The single-screen theatre operators have announced that they would not screen Johar's upcoming film, but there was no similar assurance from the multiplex operators so MNS made its stand clear, the party had said.
The Karan Johar-directed "Ae Dil Hai Mushkil" stars Ranbir Kapoor, Aishwarya Rai Bachchan and Anushka Sharma in lead roles and also features Fawad Khan.