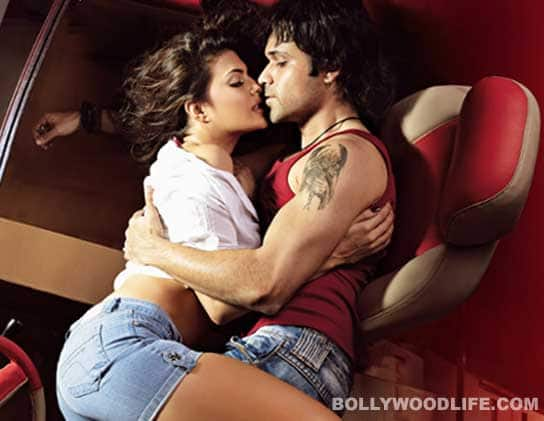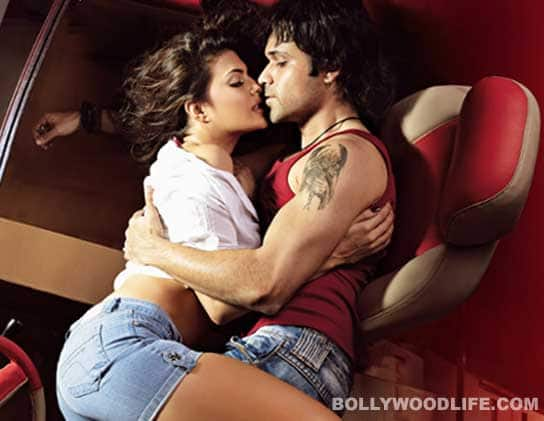 Chills, thrills and blood galore, the film will leave you shockingly entertained
It seems that 'A' rated films are the toast of the season. The latest in this lot, Mohit Suri's Murder 2, might do very well at the box office for Vishesh Films.It is well paced, gripping and has a nail-biting finale. What is surprising is that Murder 2 doesn't begin where the first installment ends; in fact, it is a totally different film from the one Anurag Basu made back in 2004 with Emraan Hashmi and Mallika Sherawat.
With Murder 2, Suri makes RGV's yet to be released Not A Love Story look like a happy cartoon film. The villain Dheeraj Pandey (played mind numbingly well by Prashant Narayanan) hacks up the corpses of scores of his victims and throws them into in a well. That is the gist of Murder 2, in fact, where a psychopathic serial killer on the prowl duels with an amoral ex-cop Arjun Bhagwat (Emraan Hashmi) and his fashion model victim, Priya (Jacqueline Fernandez), and an innocent fresher in the flesh trade.
Mohit scores in the twists department, never letting the audience guess what is around the next corner. He ups the ante by throwing in a eunuch politician, a pimp and an ineffective bribe-taking police force. The makers claim that this one is inspired by the brutal killings at Nithari and is, in fact a taut thriller that will shock you more than just a few times with its graphic and bloody picturisation of the murders.
Emraan is getting better and his forte (serial kissing) is well exploited in Murder 2. Jacqueline has been used almost as a sex toy – she has little to do, which is better than letting her act. Prashant as the cold-blooded killer is the best thing about the film. His act reminds you of the psycho (played superlatively by Ashutosh Rana) in Tanuja Chandra's Sangharsh.
Murder 2 is a well made film. But it does seem as if the censor board is getting more tolerant with every release. The romantic track between Emraan and Jacqueline seems frivolous, till you realise why the build-up was necessary. This one is not for those looking for 'healthy family entertainment', but is worth a watch if you can take the blood.