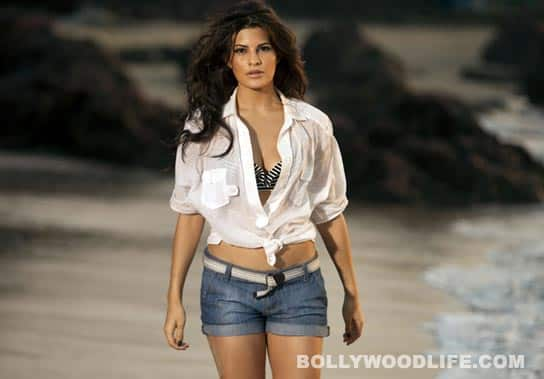 It's all about sex on the big screen, but the latest in the Murder franchise has added a big dollop of thrills, chills and bloody death
Some say this one is inspired by a Korean film called The Chaser. But producer Mukesh Bhatt insisted that Murder 2 has real-life inspiration – "the Nithari killings…it is the story of a psychopath".
So, inspired by that raison d'etre, we went off, eager and willing, to watch what has been advertised as an 'erotic thriller', not sure whether it was the 'serial kisser' Emraan Hashmi, or the 'sexy sweetie' Jacqueline Fernandes who would interest us more. And we were, we must admit, willing to put our initial scepticism and sarcasm aside and enjoy a pretty decent – though rather bloody – movie.
Directed by Mohit Suri, known for Kalyug and Awarapan, this one is more dark and erotic than its 2004 predecessor, Murder, starring Emraan and Mallika Sherawat. Murder 2 also has Prashant Narayan, Ashmit Patel, Sulagna Panigrahi (as Reshma – READ INTERVIEW), Sudhanshu Pandey, Shweta Kawatra and Yana Gupta (doing an item number as only she can!). The storyline is tight, fairly interesting and true to life, and much to our surprise, it keeps you guessing until the end with its various twists, turns and turmoil. Set in Goa, the story takes place during the Christmas-New Year celebrations.
Emraan is Arjun Bhagwat, a former policeman with the Goa force, who likes money more than he likes virtues such as honesty and straightforwardness. He is offered a job by Sameer, a gangster and pimp whose 'girls' have been disappearing mysteriously. Arjun's girlfriend Priya (Jacqueline) is a model who eventually becomes the target of the psychopathic rapist-killer, Dheeraj, who has been preying on young women to feed his sick obsession. As Arjun investigates, he finds a mobile number that is somehow connected to the missing young women. He chooses a young sex worker, Reshma (Sulagna) to be the dummy who will lure Dheeraj into custody. But he has just 24 hours to not only stay ahead of the killer and catch him, but also prove that he is the criminal. Most of all, he has to save Reshma and Priya from being murdered.
Perhaps the best part of the movie is that the characters seem real; none of them are all good or all bad, they each have shades of both black and white. The music – as in almost all Bhatt productions – is good, and well slotted into the storyline. The acting is decent; Emraan is certainly bankable, Jacqueline is oomphy-sexy and young Sulagna is well worth a dekko. Prashant Narayan as the bad guy is a class act. This one is worth the money you spend on the ticket, for sure!
MURDER 2: stills | MURDER 2 song: Aye khuda | MURDER 2 song: Phir mohabbat