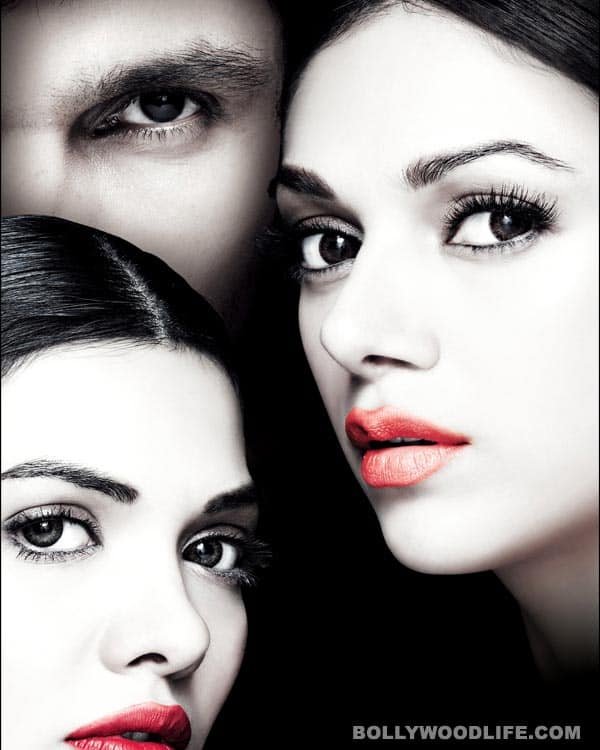 The Randeep Hooda-Aditi Rao Hydari-Sara Loren film is a disjointed flick, says BollywoodLife's reviewer
Our critic Reza Noorani is watching Vishesh Films' Murder 3 right now, the directorial debut of Vishesh Bhatt, and here's what he had to say about the movie until the interval:
"Murder 3 begins with Nisha (Sara Loren aka Mona Laizza), a bartender who moves in with Vikram (Randeep Hooda), a hotshot photographer in his elaborate ol' mansion. He has just returned to India…he had a girlfriend abroad, but it's not clear if she came to India with him or not."
The story moves on: "Vikram's ex Roshni (Aditi Rao Hydari) has disappeared without a clue, with cops tracing her. Meanwhile, Nisha starts hearing voices in the house and strange incidents begin to happen, which seem to be the work of a ghost. Vikram is under suspicion, as the cops can't figure out the case."
About the acting in the film, he says, "Until now, the three actors have put up a hamfest with the saving grace being Randeep. But Murder 3 is a disjointed flick. The only thing urging us to watch it after the interval is that one wants to know whether it's a ghost flick or a murder mystery!"
READ: Murder 3 full movie review!