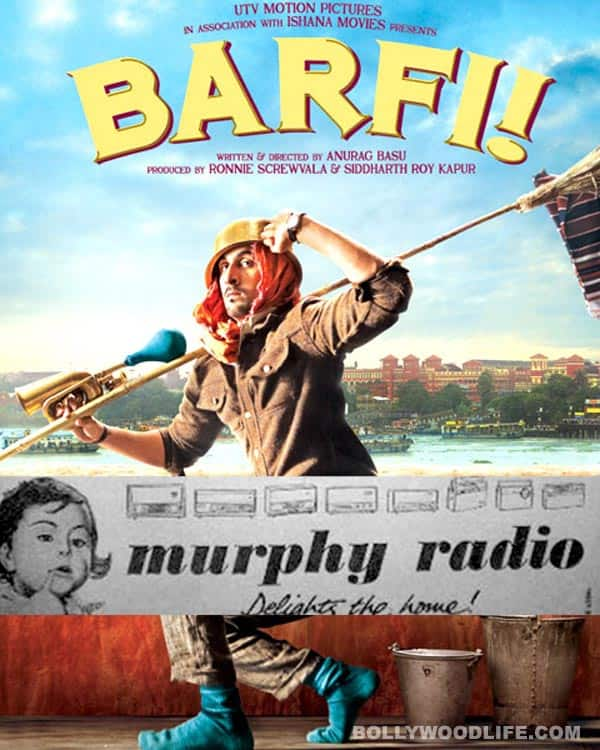 The Ram Teri Ganga Maili actor's husband was the original Murphy baby – and that brand is the source of the title of Anurag Basu's next
Anurag Basu's forthcoming Ranbir Kapoor-Priyanka Chopra-Ileana D'Cruz starrer Barfi! is the most awaited film of the month. While BO pundits are still not sure about it being a Rs 100 crore project, the critics already seemed to have developed a soft corner for it, especially for Ranbir and Priyanka. When a film evokes so many emotions, it is natural that people want to know about everything related to it. The curiosity doesn't stop at just watching the making of the songs or scenes… everything worth knowing is being dug up by enthusiastic fans. We were out looking for more Barfi! sweets to share with you Bollywoodlifers, and we found out that there is a connection between Mandakini and RK Jr.
Mandakini was a discovery of legendary showman Raj Kapoor; Ranbir, as we all know, is his grandson. Legend has it that in the 70's there was an advertisement for a radio in India called Murphy, which used a small two-month-old baby. So many people cut out a picture of that infant and hung it in their homes in the hope that their baby would look like the Murphy baby. Apparently that baby grew up to be Mandakini's hubby. What added to the 'awwww' factor was that the print ad also featured Sharmila Tagore. With so much vintage and contemporary value added to his film, director Basu seems to have a winner on his hands!
ALSO READ: Ranbir Kapoor's Barfi! gets U-certificate. Was there ever a doubt?