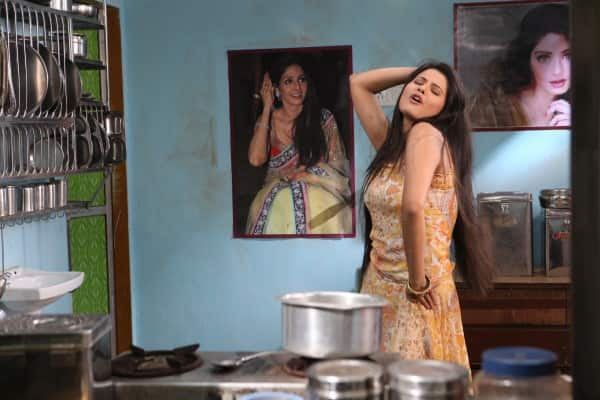 skip advertisement
Pankaj Dheer's Hindi directorial debut looks quite interesting
My Father Godfather, produced by Essel Vision, would mark Pankaj Dheer's debut as a Hindi film director. Pankaj, who is we renowned as Karna in Mahabharat, informed us that this movie would be unique and different from the other B-Town movies. He is right when he says so as this movie would be one of the very rare films that are launched on the digital medium. The movie would not have a theatrical release but would be showcased to the entire world on the huge web space. Now we got to see a day's shooting in progress and by the looks of it, this film seems simple and yet very promising.
Popular TV artists Sharad Malhotra and Kratika Sengar are seen playing the lead couple and there are numerous other TV artists who are a part of this venture. The movie would definitely be entertaining. The day's shot began in the kitchen, where the director explained the shots and then the lead actors portrayed the role to their best abilities. We can see a lot of love, emotions, drama, romance and even tragedy in these pics. The couple is seen preparing maggi and black tea.
We seem to like the simple yet superbly made film. It would definitely be a good watch. Go ahead BollywoodLifers and have a look at the pics and let us know your thoughts.