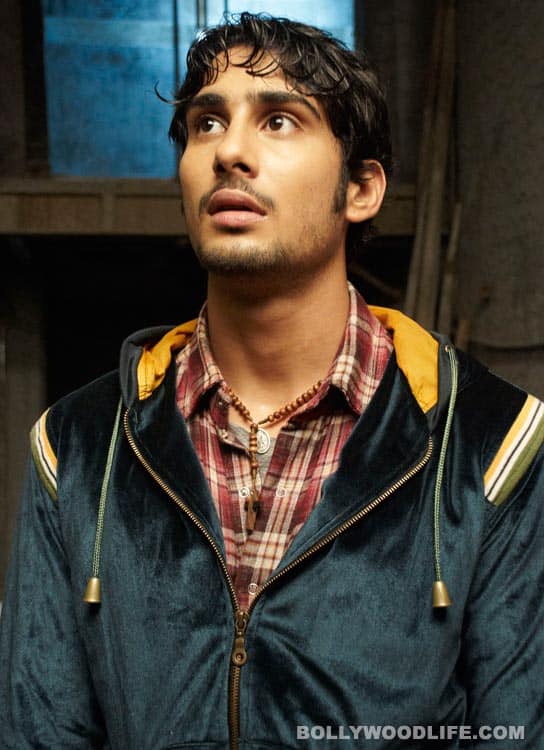 The film is about friendship, goodness and simplicity in life, and finding one's true calling. But the message is delivered rather slowly
Cute, feel-good, funny…all these adjectives could be used to describe Sanjay Leela Bhansali's latest production with UTV, titled My Friend Pinto. Touted as a comedy, the film is not what the mass audience calls one, though.
Sameer Sharma's (Arjun Mathur) childhood friend Michael Pinto (Prateik) comes to Mumbai to recover from his mother's demise. But his naïve as well as clumsy nature lands him in troublesome situations every now and then. But in the process, he ends up saving the lives of the Mallu don (Makrand Deshpande), his starlet wife Reshma (Divya Dutta) and a puppy (anonymous). He also unknowingly enlightens a few others along the way, including his buddy Sameer and his wife Suhana.
The film is cute and subtly funny with some good one-liners and comic moments (like when one of the twin sidekicks mistakes his brother as himself). But the story doesn't move ahead as fast as the audience expects it to. Something the writers and editors of Delhi Belly have got just right. My Friend Pinto too has a don and his sidekicks, kidnapping, ransom and murder and a dash of Mumbai's underbelly to add to the confusion and fun, much like Yeh Saali Zindagi, Delhi Belly, Ajab Prem Ki Ghazab Kahaani, etc.
Prateik is dishy as usual, and earnest in his performance as a gullible young Goan who is lost in Mumbai. But his innocent, lost look in film after film (except Aarakshan) is probably not going to go down well anymore. Maybe he needs to do an out and out action film with heavy dialogues and some power show. Or make the girls swoon in a rom-com. Just a thought…
The film's strength lies in its actors – the characters which Pinto affects positively in the film. Makrand Deshpande, Divya Dutta, Arjun Mathur, Shruti Seth, Amin Hajee, Karim Hajee and an odd-looking Raj Zutshi make the film funny and help it stand. Kalki Koechlin hardly has any role but that of a pretty girl Pinto happens to save from a pimp.
In the end, director Raaghav Dar's My Friend Pinto is about friendship, goodness and simplicity in life. It is about listening to the inner voice and finding one's true calling. In the case of Pinto, all this happens without him realising it. But for the rest of us, life is not so simple after all!
In a Navi Mumbai theatre, the first day first show of My Friend Pinto had exactly 20 people, including the reviewer and 11 college students. There were a few laughs here and there, but more yawns and 'why did you ask me to come for this film?' and 'I told you we should've gone for the other one'. Considering the teenagers in the theatre didn't quite give a thumbs-up to this one, maybe Yash Raj Films' Mujhse Fraaandship Karoge would get more of this target group in the theatres.
However, if you just want to put your feet up and relax with some popcorn and cola in an air-conditioned auditorium on a hot October afternoon, this one can be watched – but not if you'd prefer a Facebook story (Mujhse Fraaandship Karoge) or some action with a Playmate (Aazaan with Candice Boucher). Take your pick.
P.S.: Naseeruddin Shah and Manisha Koirala who were supposed to have done cameos were missing.
ALSO WATCH: