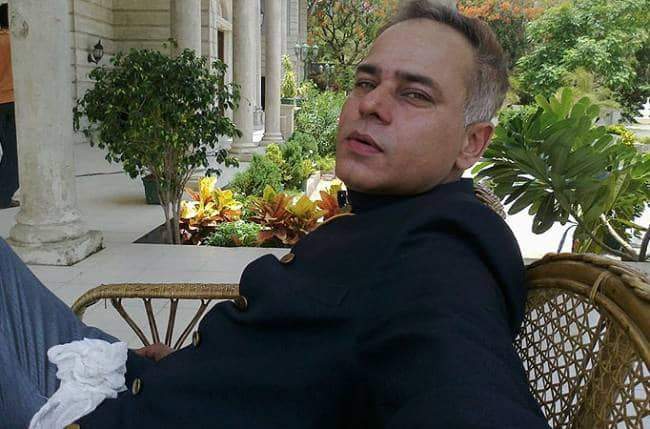 Remember Hrithik's father in the first season of Naagin? Oh well, Manish Khanna, who played the role of Ankush Raheja will be back in Naagin 2. For those of you wondering if he has come back to life, here's a shocking twist. Manish Khanna will play Ankush Raheja's twin brother, Akhilesh Raheja. Akhilesh will be this guy from a village and English will not be one of his best qualities. Akhilesh, who knows about Yamini's intentions and that she had murdered his brother, will convince her that his name is Anky and not Akhilesh. We don't know how he will make the entry yet.
We're hoping that he enters the show with an intention of avenging his brother's death but there are possibilities that he would join Yamini's team for his share of the naagmani. In case, he is an addition to Shivangi's team, there will be some humour in both the teams. Shivangi and Rudra are way too serious the entire time while Yamini and Ruchika manage to entertain us with their funny bickering. The first season of Naagin was very popular and the second one is no less. Naagin 2 has been the number one show in the country for quite some time now and is nailing the TRP game. The show got mind blowing TRPs in the first week itself and it even beat Bigg Boss 10. (ALSO READ: Divyanka Tripathi's Yeh Hai Mohabbatein back in the Top 5 while Naagin 2 continues to rule in BARC Report Week 47 – check out Top 10 shows)
The show had Kinshuk Mahajan enter as Rudra, an ichchadari naag who joins Team Shivangi to avenge his lover's death. He also plans and plots against Team Yamini who are unaware of his existence and why he wants to kill them. With Manish's entry in the show, it's going to get more interesting as there will be so many characters to add a comic touch. We know that Manish's character is going to be a mixture of serious and funny. We just hope it's better than Yamini and Ruchika's bickering. Nothing can beat that!
What do you think about Manish Khanna's return to the Naagin series? Post your thoughts in the comments below and stay hooked with us for more scoop. Meanwhile, check out these hot pictures of Mouni Roy right here.
Mouni Roy poses in Goa for a picture

Mouni Roy is enjoying every bit of her vacation in Goa and shares latest updates from there.

Image credit: Instagram

Mouni Roy with her friends in Goa

Mouni Roy is in Goa, still celebrating birthday week of her friend.

Image credit: Instagram

Mouni Roy clicked in bikini during her Goa vacation

Mouni Roy is raising the bar of hotness with her snuper sultry pics she is sharing on her social acount.

Image credit: Instagram

Mouni Roy with friends captured by lens in Goa

Mouni Roy wears the same outfit she wore during her last vacation.

Image credit: Instagram

Mouni Roy poses with Banyan tree in Goa

Mouni Roy without wasting her time has started exploring Goa with her friend.

Image credit: Instagram

Mouni Roy with her friend in Goa

Mouni Roy is chilling at her resort in Goa and is enjoying during her vacation.

Image credit: Instagram

Mouni Roy poses during her Goa vacation

Mouni Roy is every bit hot as she poses for a picture during her Goa vacation.

Image credit: Instagram

Mouni Roy with her friend Rupali in Goa

Naagin actress is chilling with her BFF in Goa and gives her vacation goals too.

Image credit: Instagram

Mouni Roy's selfie from Goa

Mouni Roy is in Goa to ring in her BFF's birthday in Goa.

Image credit: Instagram

Mouni Roy snapped in yellow beach wear

TV actress is dazzling in her beach wear outfit and is nailing the beach babe look too.

Image credit: Instagram

Mouni Roy clicked with her BFF at Goa airport

Mouni Roy chose to celebrate her bestie's birthday in Goa and soon landed there for celebrations.

Image credit: Instagram