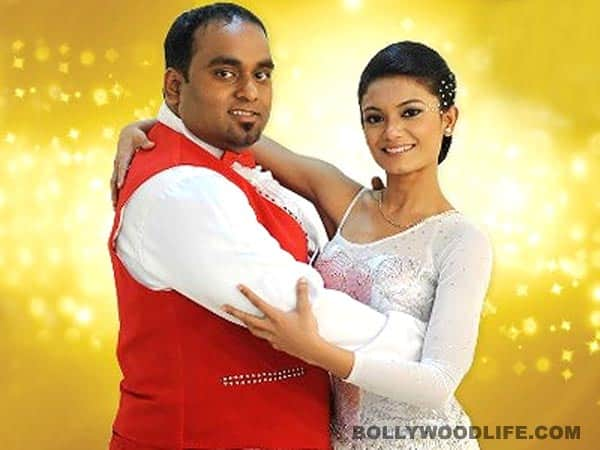 The hunt – Talaash-e-baliye – launched by the makers of this celebrity dance reality show, opened the gates for this couple from Kolkata
Four weeks after Nach Baliye 5 went on air, the channel makers have zeroed in on their aam couple – Satyaki and Sovit Biswal. While Satyaki is a trained Salsa instructor, Sovit is an analyst. So how did this couple find their way into this celebrity dance reality show?
"There was one thing missing on the show and that was them. They are outstanding," Terence Lewis said when he saw them perform and even danced a wee bit with Satyaki. And so, our adorable dance master prayed that the audience votes for the couple. Turned out, Lewis' prayers were answered!
With such good dancers on board, the celebrity couples have become a tad worried about their place in NB5. Some even joked about quitting the show, Terence revealed.
So will the 12th jodi of Satyaki and Sovit Biswal actually manage to oust the glittering stars of television? What does your heart say, readers?