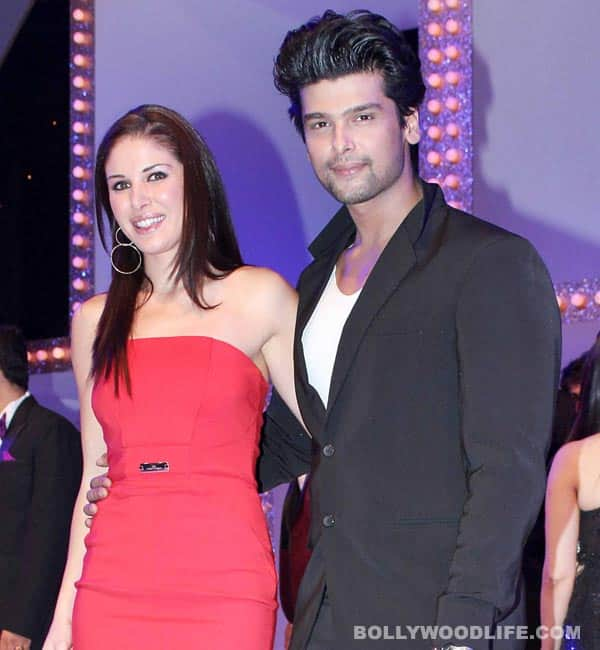 The actor claims that winning the show was never on his agenda. Is that why he didn't work too hard on it?
Kushal Tandon and his belle from Bulgaria Elena Boeva are probably the best looking jodi on Nach Baliye 5. But this week the couple will be ousted from the show. Considering Kushal is hugely popular and has millions of fans, owing to the success of Ek Hazaaron Mein Meri Behnaa Hai on Star Plus, why did he and his partner get eliminated?
The couple has been on the radar of the judges' – Sajid Khan, Shilpa Shetty and Terence Lewis' – ever since the show commenced. Every comment would come with a foot note stating that they need to utilise their full potential. But in spite of receiving 29 and 32 points from judges, the couple hasn't managed to stay on in the dance reality show a little longer.
Now, we are not sure how much of the verdict is truly based on votes and the scoreboard. Do we smell foul play? Yes! It could be that Kushal is not as popular as he claims or believes he is. It could also be that he has too much work on his hands and hence wanted to be ousted. If not, then he is just not that good enough a dancer!
Nonetheless, whether he won or lost, Kushal surely achieved what he came to do i.e. to impress the judges, namely Sajid Khan. Apparently, the director has offered him a role in his next movie. Well, if not the trophy, Kushal is definitely going home feeling happy that his Bollywood dream is finally coming true. Guess you win some, you lose some!
Do let us know if you think Kushal and Elena deserve to be eliminated from the show.