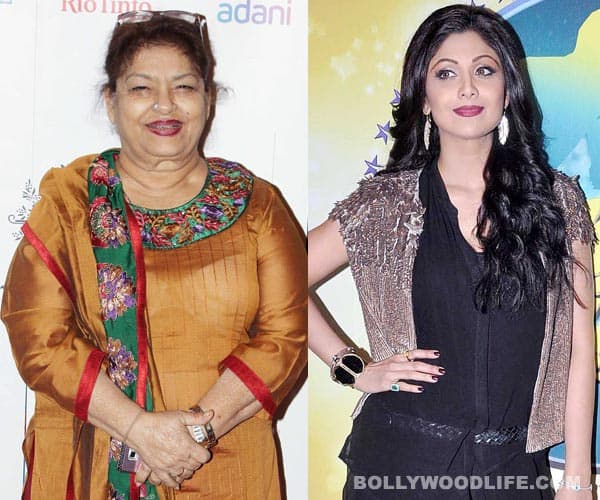 The long-legged judge had to opt out of the show for a few days – her baby son fell ill. Will she be missed?
Last heard, Shilpa Shetty's son Viaan Raj Kundra was hospitalised on Friday evening. And Mommy dearest couldn't make it to the sets of Nach Baliye 5 to judge the celebrity dance reality show. Thankfully, all's well in the Shetty-Kundra household, says Shilpa's tweet: "Thaaankkuu soooo much tweetos fr al the concern,love n prayers..they always work! @ViaanRajKundra is getting better and we shd be home soon."
What's more, Shilpa also explained that she would return to the shoot soon, "I am grateful to Star Plus for understanding my predicament. Will miss the next week's episode but will definitely be back on Nach Baliye soon after."
But what about the episodes where Madam Shetty couldn't be present on NB5? Will you see only two judges presiding over the show? Nope. Birdies chirp that Saroj Khan has benevolently agreed to fill in the seat left vacant by Shilpa. "She (Saroj Khan) was excited about being associated with a show she had judged earlier," a birdie chirped.
And we're happy to have the B-town's favourite 'dance master' on the show. Why, Saroj ji did a wonderful job when she judged the show four years ago. Remember? But does that mean Shilpa's 'superrrr se uparrrr' won't be missed? We couldn't help wonder about it. But then Saroj ji has her guru-daan, where she utaaros nazar and then gives the good dancer the money. Will we see that again?