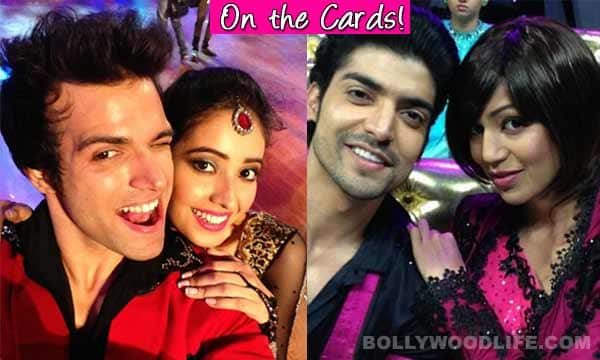 Four couples remain as Nach Baliye enters the Grand Finale. Who has better chances of winning? How will their career change post the season? Tarot looks into the possibilities..
Gurmeet Choudhary– Debina Bonnerjee: Struggle, hard work, drama and strength are words that describe their aura as a couple on this show. The Nine and Ten of Swords do bring fourth their physical struggles, but they know how to pull together and hence may even have their issues be projector more obviously than normal. They have come through well and are one of the stronger contestants that reflect a win. Post Nach Baliye, Gurmeet-Debina remain steady rather than receiving greater growth – in fact it does become quite stagnant.
Rithvik Dhanjani– Asha Negi: There has to be a balance between subtlety and aggression. It will be tough for them to manage this, but it's their application that will give them an upper hand. They will fight and may even be the possible winners, but it's post this show that their real challenges begin. The Nine of Wands suggests that they will need to let go of past anxieties, do more things as a couple to reap more concrete rewards in their careers.
Ripudaman Handa– Shivangi Verma: There is great transformation in their personalities and they also hold strong chances of challenging the other strong contestants. Their aggression and ability to utilise the platform of Nach Baliye also comes through. Stronger finances and international recognition will also be an additional gift given to them through this show.
Vinod–Raksha Thakur: Immensely respected and admired, this couple make sure they apply themselves well. Their preparation is tough but yet they pull it off. It does not seem very likely that Vinod-Raksha will win, but they will receive a lot from this experience. The Nine and Page of Cups in combination do show them missing out of the benefits of participating in Nach Baliye because of complacency and just waiting too long for better offers.
The contenders are strong this year, but Tarot's top 3  are:
Ripu-Shivangi
Gurmeet-Debina
Rithvik-Asha