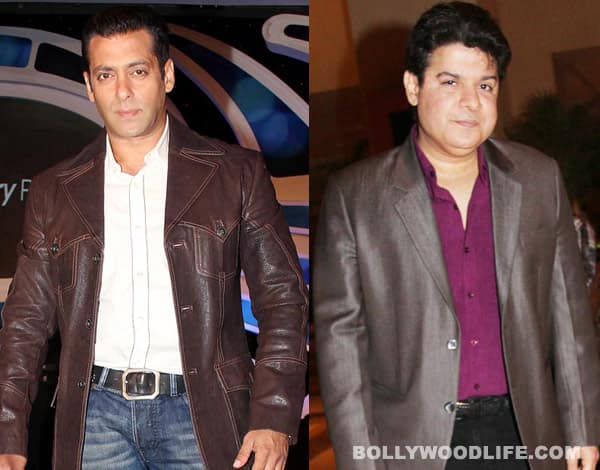 Sallu will be on the dance reality show promote Jai Ho but why did Sajid decide to not appear for this particular episode?
Salman Khan will be seen sitting on Sajid Khan's chair in an upcoming episode of couple dance reality show Nach Baliye 6. No, he has not replaced Sajid as the judge permanently as the change is only for one episode. But why has the Housefull director chosen to stay away from Salman, you ask? Is it because Sajid happens to brother of Farah Khan, who is very close to Dabangg Khan's arch rival Shahrukh Khan? Well, the reason is best known to Sajid.
Anyway, Sallu bhai would be on the dance reality show to promote his upcoming film Jai Ho. The episode will be dedicated to Salman as the couples will be seen dancing to his hit songs. Also, we are pretty sure that Salman's wicked statements won't go amiss.
We are really looking forward to this episode of Nach Baliye 6. Are you?