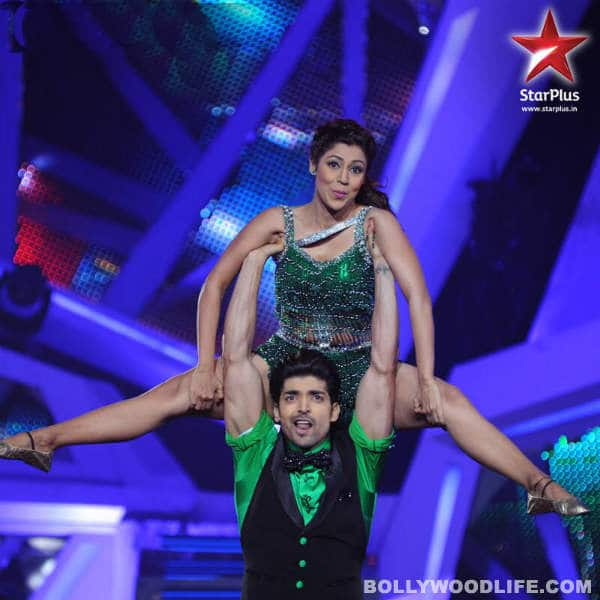 It's the hunger to win no matter what that makes us so proud of this jodi
Gurmeet Choudhary and Debina Bonnerjee are one of the power couples on Nach Baliye 6 and without them there just isn't much competition left on the show. When we heard that Debina had injured herself during the rehearsals of her performance, we wondered if this was the end of their dream.
Debina had injured herself two weeks back but ignored the pain thinking it was a pull, but the doctors apparently figured that it was a cracked rib. Now this put a serious doubt on the possibility of their continued existence on the dance reality show as dancing with a cracked rib can't be that easy considering the level of performances that the jodi delivers.
The doctors have given Debina a go-ahead for the dance show but with conditions attached. The actor will be undergoing physiotherapy every day. Debina has to get her waist taped and wear a belt at all times. She has also been prescribed calcium supplements and pain killers for all the exertion that her body will go through. Apparently, Gurmeet has hired a physiotherapist to be with them throughout the rehearsals, and the main performances. The doc has also restricted them from back straining moves.
With all these restrictions, we wonder if they will be able to give their best on the dance floor. As the finale is inches closer the competition will get tougher, we wonder if Debina will be able to stand the test of time. Gurmeet is confident that they will be able to pull off any kind of dance no matter what. We believe you!
All said and done, the duo has been scoring full marks in their performances in spite of all the pain, which is very commendable. However, it also forces us to think if they are using the injury to win the janta's sympathy votes. Our doubts got confirmed when we saw a tweet by the actor, "Guys. Hope u liked our performance #NachBaliye.I m fighting pain to give my best.Please vote for us to make our dream come true." Need we say more?
Nonetheless, we wish Debina a speedy recovery and hope the couple delivers as promised.