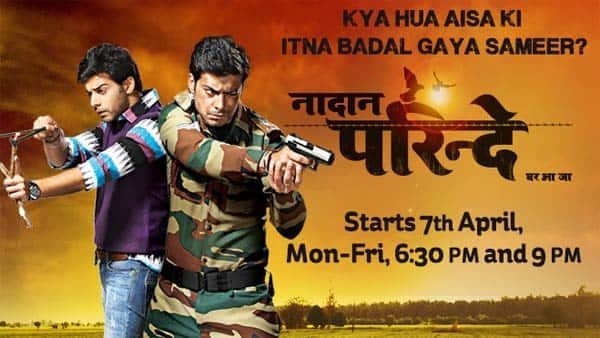 Life OK's new show is a story about life near the borders
Nadaan Parindey is the story of Sameer Atwal (Karam Rajpal) – good for nothing local village boy who believes he was born to do great things and not the everyday work. All day long he whiles his time away playing pranks and irritating his Bebe (Tanushree Kaushal).
His best friend Meher (Gulki Joshi) is a woman of forward thinking and tries to instill the sense of responsibility Sameer. But none of them know that someone has already decided what to do with Sameer and his aimless life.
The promo gives an insight into how vulnerable minds are coerced and coaxed in to things they never thought they'd do, like be a part of some holy war. Sameer is forced to enlist in the army, but will the young lad manage to reach his destination? The country across the borders has a plan for Sameer and it is nothing noble. Watch the show on April 7 at 6:30 and 9pm to find out Sameer's fate, until then watch this promo and tell us what you think.

[flv images="http://st1.bollywoodlife.com/wp-content/uploads/2014/04/nandan-parinday.jpg"]http://st1.bollywoodlife.com/wp-content/uploads/2014/04/nadaan-parindey.flv[/flv]
ALSO READ